Evidence-Based Practice (EBP) Workshop
Key Strategies for Building a Sustainable EBP Culture to Achieve Optimal Healthcare Outcomes [7.25 CH]
ARN REACH 2019 was a live event that took place November 6-9, 2019 in Columbus, OH. Join us at next year's educational conference in San Antonio!
Tuesday, November 5, 8 am – 4:45 pm
Extra-cost event, space is limited – preregistration required
Member Fee: $269 | Nonmember Fee: $425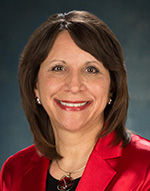 Bernadette Mazurek Melnyk, PhD RN APRN-CNP FAANP FNAP FAAN
Vice President for Health Promotion, University Chief Wellness Officer, Professor, and Dean, The Ohio State University College of Nursing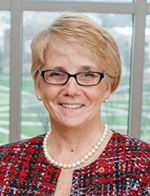 Lynn Gallagher-Ford, PhD RN NE-BC DPFNAP FAAN
Director of the Center for Transdisciplinary Evidence-Based Practice, The Ohio State University College of Nursing
Course Description
Offered at REACH for the very first time, join Bernadette Mazurek Melnyk and Lynn Gallagher-Ford for this day-long workshop to help you accelerate and sustain EBP within your facility. Learn their EBP approach to decision making that brings evidence, clinical expertise, and patient preferences together to drive quality patient care, as well as clinician engagement and satisfaction. Take home an EBP toolkit to lead your team through the most challenging aspects of EBP. The toolkit includes a bibliography of 12 resource articles and all tools used in the curriculum.
"This workshop will level the playing field so that all partners—multi-disciplined, across the continuum of care—speak the same language and work well together for improvement with measurable outcomes." – Wendy Wintersgill, MSN RN CRRN ONC ACNS-BC, Clinical Nurse Specialist, Orthopedic Service Line, Penn Medicine Lancaster General Health
Workshop Agenda
8:00 Welcome & Introductions
8:10 Building and Sustaining an EBP Culture and Environment: A Key Strategy for Nurse Leaders to Reach the Quadruple Aim in Healthcare
9:30 Break
9:45 Hot Off the Press Findings from Two National Studies on the EBP Competencies and Nurses' Well-being: Moving from Evidence to Action
11:00 Building and Sustaining an EBP Enterprise; Leaders, Mentors and Point-of-Care Clinicians Needed, Part 1
12:00 Lunch on Your Own
1:00 Building and Sustaining an EBP Enterprise; Leaders, Mentors and Point-of-Care Clinicians Needed, Part 2
3:00 Break
3:15 Key Tips for Optimizing Personal Wellbeing and Sustaining Energy for Nurse Leaders: It Can be Done
4:30 Closing and Evaluation