Additional Rehab Nursing Education

MedBridge Rehab Education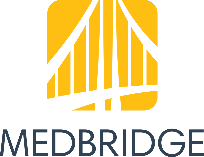 For many years MedBridge has offered video-based continuing education for physical, occupational, and speech therapists. Now they offer clinical and compliance education for nurses too!
Now available – Evidence-Based Continence Care for Rehabilitation Nurses Series through MedBridge. Christine Cave, DNP FNP-C MSN RN CRRN EP-C presents a series of 5 sessions highlighting her Clinical Tools for Continence Care algorithms.
Receive a discount from MedBridge when you use the promo code - ARN!
Education from Rehab Classworks
ARN has offered Rehab Classworks CD-ROMs to rehabilitation nurses for many years covering popular topics. Find many of their CD-ROMs in our Store. Topics range from CRRN Review to Rehabilitation of Stroke to Providing Sexuality Education and Counseling to Preventing Complications from Immobility and more!
Clinical Skills for Rehabilitation Care
ARN and Elsevier co-developed a collection of rehabilitation care skills for Elsevier Clinical Skills collection. Accessible on any device, the Rehabilitation Care Skills collection offers more than 140 skills created and reviewed in collaboration with ARN to reflect the latest clinical guidelines and evidence-based practices specific to Rehabilitation Care.
Request more information about Rehabilitation Care Skills
HealthStream Access to the ARN-CAT
Does your facility use the HealthStream learning management system (LMS)? If you use the Healthstream LMS you can conveniently purchase the ARN-CAT (Competencies Assessment Tool).
Contact HealthStream at 615.301.3100 for more information including pricing and purchasing terms.