ARN Collaborates with External Partners to Offer More Resources to Members
ARN works with other organizations to bring members and rehabilitation professionals the resources they need to advance in their careers. Read on to see who we are partnering with to find additional resources for you and your colleagues.
COVID-19 Resources
ARN has created a resource page to provide you with key information and tools to navigate and respond to COVID-19
Stroke Resources from North Florida/South Georgia Veterans Health System
North Florida/South Georgia Veterans Health System has created an information website for stroke survivors and their caregivers. The site is currently recommended by the United States Department of Veteran Affairs Clinical Practice Guideline for the Management of Stroke Rehabilitation. The site includes factsheets, testimonials, a glossary of common medical terms and a skill building section. While the website was created by the VA and has some information specifically for Veterans, most of the information could be helpful for non-veterans as well. The entire site is available in both English and Spanish.
English: RESCUE Home - Resources and Education for Stroke Caregivers' Understanding and Empowerment (va.gov)
Spanish: RESCUE Stroke Caregiving Home (va.gov)
AANN-ARN Collaboration

ARN is partnering with the American Association of Neuroscience Nurses (AANN) to bring you the neuroscience nursing resources you and your facility need! ARN members now receive 15% off select products using a Promotional Code sent to you via email, when you shop in the AANN Store. The following products are offered at a discount:
AANN Core Curriculum for Neuroscience Nursing, 6th Edition
Comprehensive Neuro Assessment DVD
Comprehensive Review for Stroke Nursing
Correlative Neuro Anatomy DVD
CPG Pocket Guide
Ischemic Cerebrovascular Event DVD
Neuroscience Nursing: Scope and Standards of Practice, 3rd Edition
Spinal Cord Anatomy DVD
Check your email for the promo code and shop in the AANN Store today!
Continue Your Education with Purdue University Global
Building on Purdue's mission to provide greater access to affordable, world-class education, Purdue Global delivers a fully personalized online experience that's tailored for working professionals who need flexibility. As an accredited institution, Purdue Global makes it possible to achieve a high-quality education in the field of nursing from a prestigious university system—100% online. Purdue Global has partnered with the Association of Rehabilitation Nurses to provide members the opportunity to save on tuition on more than 175 programs including, RN-to-BSN, MSN, and DNP degrees.
Learn more about continuing your education at Purdue Global
MedBridge Rehab Education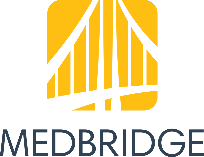 For many years MedBridge has offered video-based continuing education for physical, occupational, and speech therapists. Now they offer clinical and compliance education for nurses too!

Now Available – Evidence-Based Continence Care for Rehabilitation Nurses Series through MedBridge. Christine Cave, DNP FNP-C MSN RN CRRN EP-C, presents a series of 5 sessions featuring her Clinical Tools for Continence Care algorithms.
Receive a discount from MedBridge when you use the promo code emailed to you—shop via this link!
Clinical Skills for Rehabilitation Care
ARN and Elsevier co-developed a collection of rehabilitation care skills for the Elsevier Clinical Skills collection. Accessible from any device, the Rehabilitation Care Skills collection offers more than 140 skills created and reviewed in collaboration with ARN to reflect the latest clinical guidelines and evidence-based practices specific to Rehabilitation Care.
Request more information about Rehabilitation Care Skills
Enhancing Rehabilitation Nursing Through A Partnership with Encompass Health
ARN welcomes Encompass Health as an Institutional ARN member, providing Encompass staff with access to ARN's vast rehabilitation nursing resources, and strengthening the spread of ARN's mission in one of the United States' largest providers of post-acute healthcare services. Together we can better advocate for rehabilitation nursing and advance the specialty.
If your health system/institution is interested in learning more about this program or partnering with ARN, fill out an interest form.
Partner Resources
News & Events
Contact ARN to request other non-profit partner news and events be published here if you feel they would benefit your colleagues in rehabilitation nursing. ARN will review your request for its relevance to rehabilitation nursing and to ARN's mission. Please send your request to This email address is being protected from spambots. You need JavaScript enabled to view it..
Collaborative Organizations
Below you will find a list of third-party websites and resources that may provide helpful information to rehabilitation nursing professionals. The resources listed here are provided as a convenience and should not be viewed in any way as an endorsement by ARN of an organization, product, service, idea, or viewpoint. Please call or email ARN Member Services if you have any questions at 800.229.7530 or This email address is being protected from spambots. You need JavaScript enabled to view it..
Organization Name