Reach Decision Makers with ARN
Our Association of Rehabilitation Nurses (ARN), industry partners are front and center with over 4,500+ of our members. Connect with the rehabilitation nursing community to promote your products or research. It is vital that rehab nurses are aware of all the latest products, therapies, and services to help continue to improve their practice and allow their patients to reach the maximum level of success.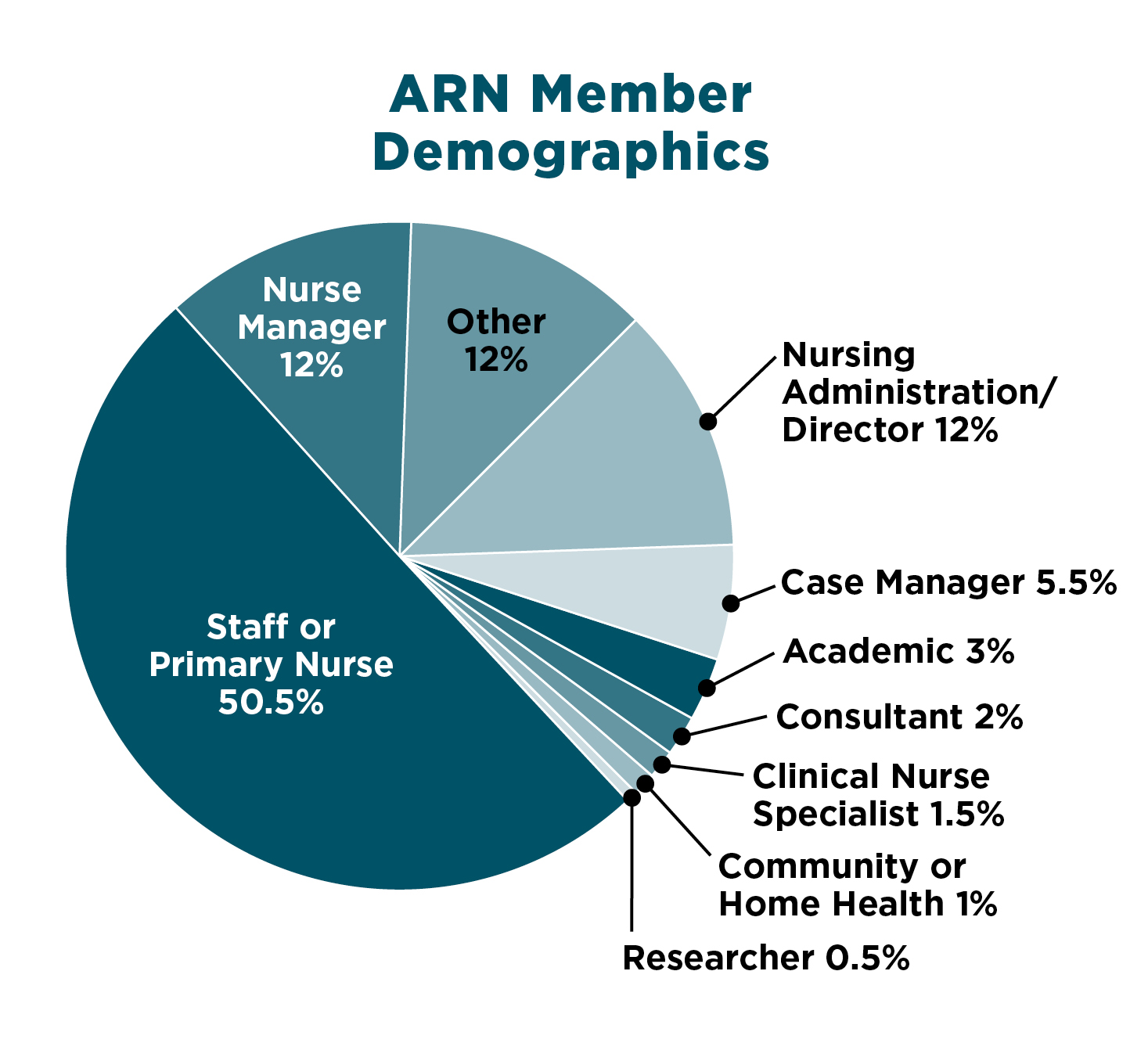 Extend Your Reach, Raise Your Visibility
ARN Corporate Council
Join the ARN Corporate Council and gain exclusive access to ARN leadership and members across the country. Participate in targeted dialogue among key industry representatives who are part of the specialty of rehabilitation nursing.
ARN Institutional Membership
Do you work with or manage a large network of rehab nurses who would benefit from an ARN membership? Receive discounts and benefits for up to 350 nurses. Their member benefits will include an online member community, professional development, and continuing education credits (CEU/CNE), conference exhibits and attendance, and more. Read about the benefits and recognition you receive as an Institutional Member here.
Advertise With Us
We hope you have noticed the advertisements that are prominently placed around the website. Those could be yours! In addition to advertisements, you can connect with our members by purchasing a mailing list or an email blast.
Advertise in one or more of our areas:
Rehabnurse.org website and specific web pages
ARN Pulse Newsletter
RNJ digital and print journal
ARN Career Center
Recruit
Let the rehabilitation nursing community know you are hiring. Post a job or place ads that will reach qualified rehabilitation nursing candidates all over the world in our Career Center.
Support ARN's 2022 Rehabilitation Nursing Conference
This year's 2022 ARN Rehabilitation Nursing Conference will be held both virtually and in person. Join us by exhibiting both in-person in San Diego and on an online platform. Meet directly with the more than 85% of the rehabilitation professional attendees who are directly involved with purchasing decisions at their facility. Browse our support opportunities to find the ones that fit your company's needs:
Exhibit both in-person and virtually at the ARN Rehabilitation Nursing Conference
Become a passport program participate during the in-person exhibit
Advertise with a website banner during the virtual event
Exhibit and support application
Booth furnishings/decorator kit: The official decorator is GES (Global Experience Specialists). The exhibitor kit will be available 60-90 days out from the show, and includes information on Shipping, Lead Retrieval, Utilities and Additional Services. Link to be published. For questions, please contact GES at (800) 801-7648.
Exhibitor Badges: Exhibitors are entitled to 4 exhibitor badges per 10x10 exhibit space (any additional to this number are $75 each). You will receive a confirmation email with the portal link and log-in info upon confirming your exhibit opportunity.
Additional Pre-Conference preparation items include:
Let's Discuss Opportunities
Please contact Senior Sales Manager, Mickey Martin, This email address is being protected from spambots. You need JavaScript enabled to view it. or 847.375.4783 to chat about opportunities.