Reach Decision Makers with ARN
As an industry partner of the Association of Rehabilitation Nurses (ARN), you will reach more than 5,000 rehabilitation nurses who provide hands-on patient care. Rehab nurses are an integral part of the interdisciplinary care team and continually assess the patient's health status and progress. It is vital that rehab nurses are aware of all of the latest products, therapies, and services so they can help their patients succeed and reach the maximum level of independence.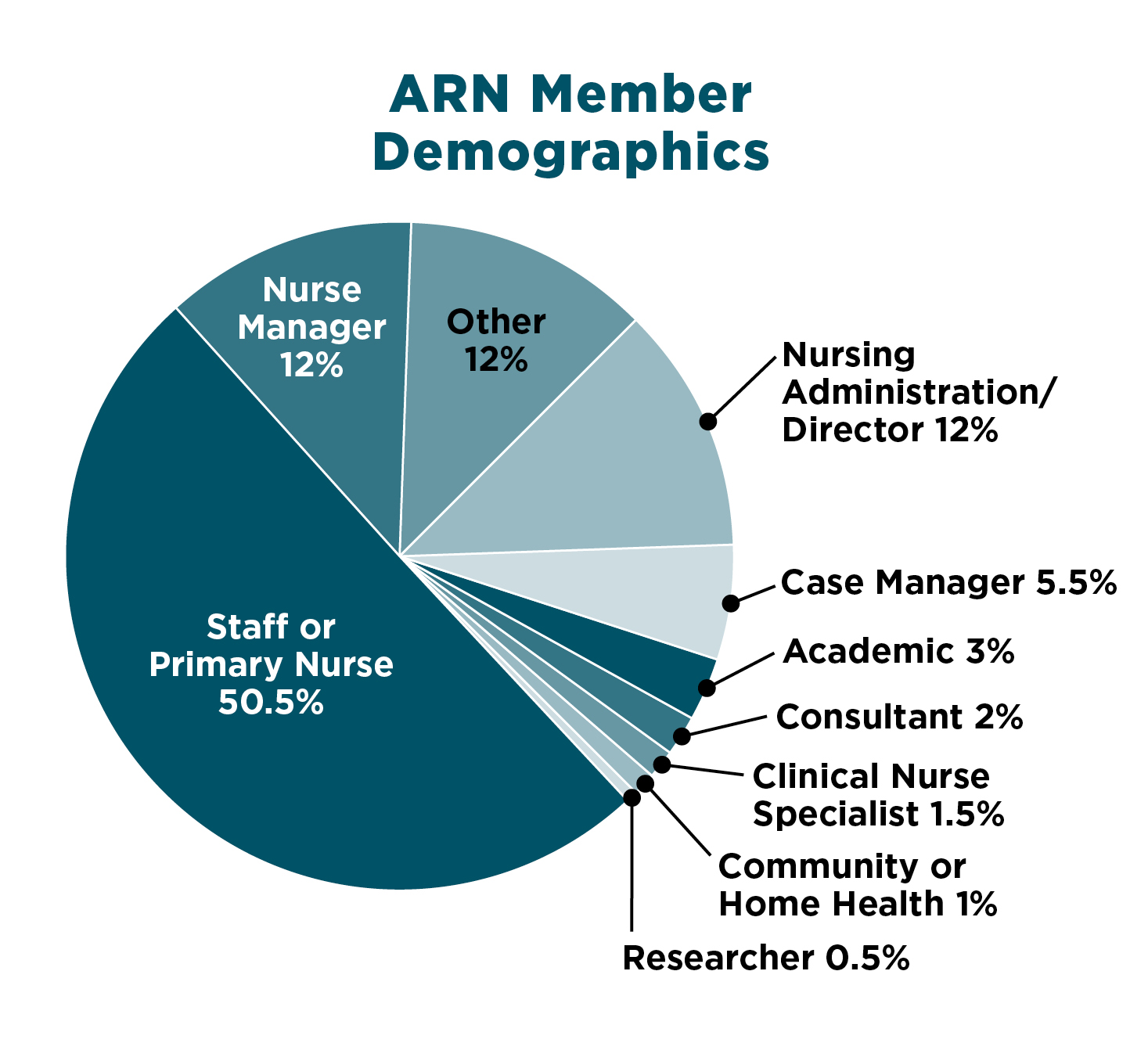 Extend your reach, raise your visibility
Corporate Membership
Join the Industry Relations Council and gain special access to ARN leadership and participate in dialogue among key industry representatives who have ties to the specialty of rehabilitation nursing.
Advertise
Advertising opportunities include
ads on the ARN website, the newsletter, journal, or Career Center.
purchasing a mailing list or blast email to reach rehabilitation nursing professionals nationwide or in a specific region.
Recruit
Post a job or place ads that will reach qualified rehabilitation nursing candidates all over the world in the Career Center.
Support the Annual Conference
The ARN annual Rehabilitation Nursing Conference, which will be held both virtually and in person in 2021, offers a number of support opportunities:
exhibit virtually in the ARN Virtual Expo Hall
become a passport program participate
advertise with a web banner
Interested? Let us know!
For more information, complete the online Information Request Form or contact Sales Manager Chris Schroll at 847.375.3661 or This email address is being protected from spambots. You need JavaScript enabled to view it..