Fellows of the Association of Rehabilitation Nurses
Applications are open until July 1, 2020 (new, extended deadline)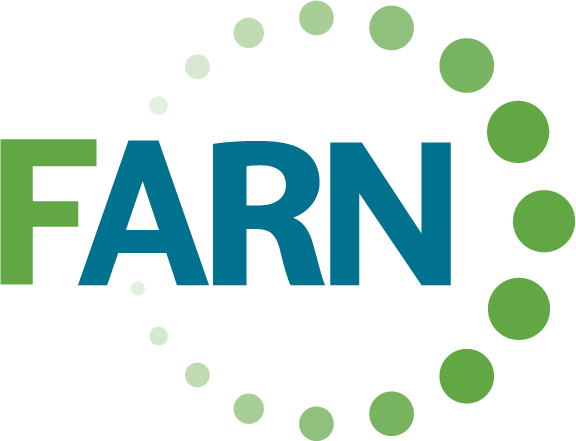 The ARN Fellow Designation (FARN) is the most distinguished level of membership, as well as a public hallmark of professional esteem.
Nurses who have demonstrated outstanding leadership in rehabilitation nursing and have provided notable contributions, service, and commitment to the specialty and the Association can apply to be a Fellow of ARN.
Areas considered for the distinction include participation and leadership in ARN, consultation, research, education, practice, administration, advocacy, and public service.
Benefits of FARN
Why would you want to be a Fellow of ARN?
Entitlement to use the FARN credential.
Recognition from peers and the public as a rehabilitation nursing expert.
Access to a network of like colleagues to address concerns about the rehabilitation nursing specialty.
Sense of achievement while wearing the FARN pin and displaying the FARN certificate.
Prestige as a member of the inaugural class of FARN.
2019 Fellows of ARN
Crystal Barker
Dr. Michelle Camicia
Dr. Grace Campbell
Norma Clanin
Kathy Clark
Sally Gutierrez
Tiffany LeCroy
Dr. Kristen Mauk
Donna Patterson-Jernigan
Karen Preston
Dr. Patricia Quigley
Dr. Jill Rye
Dr. Ann Smith
Dr. Margaret Williams
Wendy Wintersgill
Fellow Application Checklist
☑ Complete the Fellow Application.
☑ Include an Applicant Statement, Letter of Commitment, and Current CV with your submission.
☑ Email the completed application with all attachments to This email address is being protected from spambots. You need JavaScript enabled to view it..
☑ Submit the 2020 Fellow Application nonrefundable $225 fee, via check (mail to ARN, PO Box 3781, Oak Brook, IL 60522) or credit card when you call ARN Member Services at 800.229.7530.
☑ All recommendations and applications are due on July 1, 2020.
(It is the applicant's responsibility to ensure their application has been received by the ARN National Office. If a receipt for the application has not been received by July 1 the applicant has 30 days to contact the ARN National Office. No applications will be reviewed after this deadline.)
If you have questions about the FARN designation, please email This email address is being protected from spambots. You need JavaScript enabled to view it. or call 800.229.7530.