Together We Can Advance Rehabilitation Nursing
Join the Industry Relations Council
ARN's mission is to promote and advance the rehabilitation nursing specialty through education, advocacy, collaboration, and research to enhance the quality of life for those affected by disability and chronic illness. We welcome corporate supporters to join our organization as an Industry Relations Council (IRC) member.
Experience the benefits of year-round IRC membership for $15,000. This membership is a nonvoting partnership with benefits extended to a single corporate- or facility-designated representative.
Benefits of IRC Membership
As an IRC member, you receive the following benefits
one hour face-to-face strategic planning meeting with ARN Executive Committee while at the annual conference
2 separate eblasts sent throughout the year to all ARN members or targeted (by location or job title) members, as desired (valued at $2,000 each)
$500 discount and priority placement of booth space at the annual conference
$500 discount on a Corporate Showcase (30 minute presentation on the exhibit hall floor) during the annual conference
subscription to RNJ
logo recognition

year-long recognition on the ARN website
onsite conference signage
within the conference mobile app
in the pulse newsletter

opportunity to provide newsworthy content twice a year to appear in the newsfeed on the rehabnurse.org homepage.
Is IRC Membership for Me?
If you'd like to connect with ARN leaders in a more significant way and promote your products, IRC membership is for you. If you are an institution or facility who would like to partner with ARN--we have a membership for you, too!
IRC members have direct access to more than 4,000 professional nurse members who work in a variety of practice settings: inpatient & outpatient hospitals, home health care, rehabilitation and long-term care facilities, private practice, community and government/VA agencies, insurance companies, educational institutions, and private consulting firms.
Our Corporate Partners have an opportunity to
provide a platform to establish and build relationships with members
participate in dialogue among key industry representatives who have ties to the specialty of rehabilitation nursing
gain greater understanding of mutual areas of interest
develop educational programming to benefit patients and their families, rehabilitation nurses, and other allied healthcare professionals.
If you would like to be contacted about partnering with ARN to become a corporate member, please complete this form and we will contact you to discuss opportunities!

Current IRC Participants Include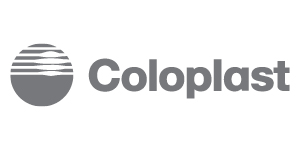 We specialize in providing products in continence care, urology care, ostomy care, skin care and wound care. It is our goal to improve patient outcomes and quality of life for those with specific medical needs. Coloplast recently acquired the Mentor Urology business which includes the Self-Cath® and Freedom® brand products.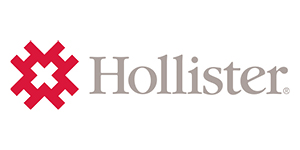 Hollister Incorporated is an independently owned company that develops, manufactures, and markets healthcare products and services worldwide. Our Mission is to help healthcare professionals deliver better products and services, and to make life more rewarding and dignified for those who use our products and services. Hollister Continence Care offers research-driven urological products and services to help provide independence to people whose lives have been affected by spinal cord injury. Everything we do is informed by a single guiding principle: People First.
Additional Support Opportunities
For additional ways to gain visibility and extend your reach, see ARN's corporate support opportunities.
To learn about partnering with ARN on group memberships, check out ARN's Institutional Membership offering.