Quick and Easy Ways to Earn CE Now!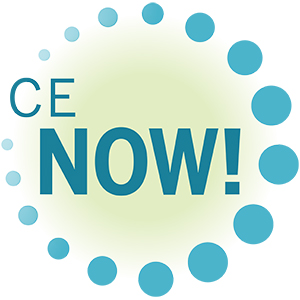 On-demand education for in-demand skills.
Earn quick, bite-sized chunks of CH on YOUR time through a variety of online learning tools – newsletters, RNJ, case studies, and webinars! Share webinars and activities at chapter meetings or at your facilities. You're just a click away from:
CE to renew CRRN certification
CE to fulfill licensure requirements
CE to enhance your professional development.
ARN Pulse Feature Stories: 1 CH – ARN Members only
Only available to members, ARN Pulse, the association's bi-monthly newsletter, offers 1 CH when you read the feature story, then purchase and take the post-test.
Rehabilitation Nursing Journal (RNJ) Articles: 1 CH Each
Members receive a subscription to RNJ and the opportunity to receive continuing education (CE) credit in every issue – up to 6 FREE CH per year! Additional CH can be purchased when you need it. Rehabilitation Nursing articles are available to members and nonmembers via desktop, tablet, and mobile devices 24/7. Read the articles and take a short post-test afterward. When you pass, you will receive a certificate for 1 CH!
New! As of March 2019, get 3 RNJ articles at a discount when you purchase the Rehabilitation Nursing or Post-Stroke Rehabilitation CE Collections!
Think Like a Rehab Nurse Online Case Studies: 1.5 CH Each
ARN Case Studies allow you to apply your knowledge to real-world concepts during these flexible learning activities. Sharpen your skills with this accessible online format that fits easily into any busy schedule. Think Like A Rehab Nurse case studies support the application of knowledge for better retention, as well as increased confidence in professional abilities. ARN members have created case studies that encompass a variety of situations, including:
On-Demand Webinars
ARN offers live webinars throughout the year that are available to purchase afterward on-demand! Feature ARN webinars at a staff meeting or chapter event. All who attend are eligible for CE when they watch the webinar then pass the post-test.