Rehabilitation of Individuals with Neurogenic Bowel and Bladder Dysfunction Webinar
Promotion of Continence Care
Speaker: Margi Williams PhD RN FNP-BC CRRN FARN, Clinical Nurse on the Acute Pediatric Comprehensive Inpatient Rehabilitation Unit at Children's Healthcare of Atlanta, GA
$99 member*
$149 nonmember*
*Purchase just one registration for your organization and ARN will send you instructions on how to share with colleagues!
Rehabilitation nurses commonly take care of patients with problems related to bowel and bladder. One common rehabilitation goal is the promotion of continence. However, how continence is promoted depends on the nature of the patient's medical problem. Three general types of neurogenic bowel and bladder problems will be discussed (reflexive, flaccid and uninhibited) along with interventions to promote continence for each type of neurogenic bladder.
Recorded March 27, 2020
Support
Supported by educational funding provided by Hollister Incorporated
Learning Objectives
Differentiate between the 3 types of neurogenic bladder and bowel problems
Describe a common intervention for each type of neurogenic bladder and bowel problem
Credit
1.25 Nursing Contact Hours
The Association of Rehabilitation Nurses is accredited as a provider of continuing nursing education by the American Nurses Credentialing Center's Commission on Accreditation.
About the Speaker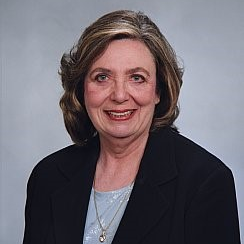 Margi Williams, PhD RN FNP-BC CRRN FARN, is a clinical nurse on the acute pediatric Comprehensive Inpatient Rehabilitation Unit at Children's Healthcare of Atlanta, GA. As a Nurse Practitioner, she works with adults with developmental disabilities and mental health disorders in the group home community setting. In addition, she is an early childhood intervention researcher and inventor of a therapy device.
Dr. Williams's interests include early childhood intervention, working with patients with cognitive and neurologic disorders, patient/family education for those with literacy challenges and transitioning from pediatric to adult care. She has been a rehab nurse for over 35 years and an active ARN member for over 30 years. She has given numerous conference presentations and authored several publications, including rehabilitation nursing guidelines.
ARN's Webinar Series
ARN's Webinar Programs are an economical investment for all your staff. Share the recorded version with all nurses at your facility for just $99 total at the ARN member price!
For other topics, check out our upcoming and on-demand webinar series.