2023 Rehab Nursing Conference Keynote Speakers
As part of the hybrid experience, we welcome you to enjoy our speakers virtually and in-person with an additional on-demand option for Hybrid Premium registrants.
SCI: A Rehab Nurse's Personal Journey
LIVE In-Person: Thursday, August 17
Available On-Demand for Hybrid Premium Registrants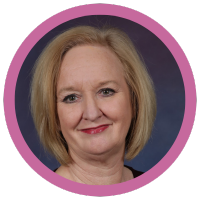 Kimberli Martinez, DNP, RN, CRRN
Kimberli Martinez, DNP RN CRRN, has been a nurse for over 30 years, and a rehabilitation nurse for the last eight years. She currently serves as a regional clinical educator for a national inpatient rehabilitation system. She was sure she knew everything about rehabilitation nursing until her daughter acquired a spinal cord injury just days after her wedding in Maui, HI.
During her daughter's recovery, Martinez learned many lessons about being a rehab nurse, including the parts that many nurses don't see. Her story is something she wants to share with all rehabilitation nurses, including the discussion of what happens after rehabilitation. She feels strongly that sharing her story with nurses whose work is vital to restoring families.
Martinez serves on various ARN committees including the Nominating and Leadership Development Committee and is the President-Elect for the Northeast Texas Chapter of ARN.
Servant Leadership: Promoting an Exceptional Experience
LIVE Virtual
: Tuesday, August 22
Available On-Demand for Virtual and Hybrid Registrants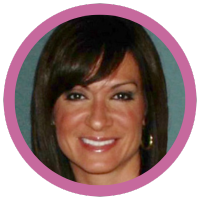 Loran Vocaturo, EdD
Dr. Loran Vocaturo, EdD, has been the VP of Program Development and Education for Select Specialty Hospitals for the past 11 years where she primarily focuses on leadership development and institutional culture. Vocaturo's presentation on servant leadership will explain the philosophy where the primary focus and goal is to serve the needs of others. This style of leadership promotes a culture of both physical and psychological safety where individuals can learn and grow while feeling valued, supported, and cared for.
Dr. Vocaturo earned her bachelor's degree in psychology from the University of Miami and her master's and doctorate in counseling psychology from Rutgers University. She is board certified in rehabilitation psychology from the American Board of Professional Psychology. She has worked as a rehabilitation psychologist for the past 26 years at Kessler Institute for Rehabilitation and Select Medical.