Preconference Sessions to Add to Your Week, or to Stand on their Own
Below is the preconference information from ARN's 2019 conference. Review it to read about our great educational sessions from 2019 or learn about the ARN REACH Annual Meeting.
Before REACH 2019 kicks off on Wednesday, November 6, at 4:15 pm with ARN President Michele Cournan's welcome, we have scheduled an exclusive workshop and two preconference sessions for you! If you don't have time to attend REACH all week, perhaps you can work one or more of these into your schedule! When you register, simply register only for the sessions you would like to attend and proceed to the checkout.
Evidence-Based Practice (EBP) Workshop [7.25 CH]
Tuesday, November 5, 8 am – 4:45 pm
Pre-registration required. Member Fee: $269 | Nonmember Fee: $425
Description
Join Bernadette Mazurek Melnyk and Lynn Gallagher-Ford for a day-long event to help you implement and endorse EBP within your facility. Read the full course description.
Medically Complex Patients and Rehabilitation Nurses: Partnering to Meet New Challenges [3.25 CH]
Wednesday, November 6, 8 – 11:30 am
Limited seats remaining – pre-registration required. Member Fee: $135 | Nonmember Fee: $185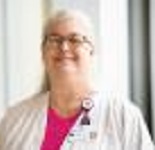 Sally Strong, RN APRN CNRN CRRN
Description
During this session, Sally will equip attendees to meet the needs of rehabilitation patients with increasing medical complexity. Some of the conditions she will cover include diabetes, cardiovascular disease, organ transplant, and cancer. She will also address ways to adapt nursing care to meet patient needs. Anatomical and physiological changes associated with medically complex patients will be correlated with patient presentation. Sally will explain how patient assessment findings can be used to identify the necessary adjustments to both nursing and interdisciplinary plans of care.
Learning Objectives
State three chronic illnesses commonly encountered in rehabilitation patients.
Describe two nursing needs unique to the medically complex rehabilitation patient.
Identify how collaboration between disciplines can improve the care of medically complex patients.
Mini IMPACT Course [3.25 CH]
November 6, 12:30 – 4 pm
Pre-registration required. Member Fee: $135 | Nonmember Fee: $185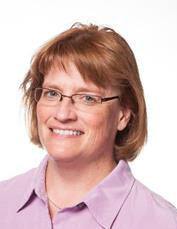 Jill Rye, DNP RN CRRN CNL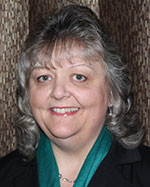 Kathy Clark, MSN RN CRRN
Description
Jill and Kathy are back with more information for you to take back to your facilities to improve patient outcomes. Discover how the IMPACT Act continues to affect the post-acute care (PAC) community. Attendees will learn strategies to address quality indicators and how to implement evidence-based strategies to improve patient outcomes. Learn from experts in rehabilitation nursing during this interactive course.
Learning Objectives
Understand the implications of the IMPACT Act on PAC settings.
Describe the quality measure reporting outlined in the IMPACT Act.
Integrate evidence-based interventions for each quality measure.
Describe potential inter-professional interventions to improve patient outcomes.
Relate the nursing interventions to the ARN Competency Model.