Connect Virtually with Rehabilitation Nurse Leaders
ARN's annual meeting, REACH, is going virtual, offering new opportunities for you to reach your target audiences without the risk of travel. Support the rehabilitation nursing field through advertising or by exhibiting virtually, enhancing your visibility and increasing your impact with ARN. Join us online October 21-24!
For more information or to express your interest, download the virtual exhibit form or contact Chris Schroll, Senior Manager, Public Relations, at 847.375.3661 or This email address is being protected from spambots. You need JavaScript enabled to view it..
Virtual Expo Hall
The ARN Virtual Expo Hall will be fully interactive, allowing attendees to engage with leaders and decision makers in the rehabilitation nursing specialty. Attendees can watch the latest product demos, view technology in action, and connect directly with sponsors and exhibitors—all within the exhibitor's virtual booth!
As with the face-to-face meetings of prior years, the virtual conference will provide an excellent venue for participation and marketing from our sponsors and vendors. The robust online marketplace offers numerous new and expanded opportunities for vendors to get involved and connect with attendees. The platform provides multi-level digital booths and includes an interactive floor plan viewed from any browser or mobile device or smart phone. Customize how you want to present and connect:
Standard Virtual Booth $1,000
Standard booth size displaying your company name
250 character company description
Chat function
Ability to upload 1 company brochure
4 exhibitor registrations
Silver Package $1,500
Double booth size displaying your company name or logo
400 character company description
Chat function
Ability to load 2 company brochures
Ability to upload video
Opportunity to host a chat room as part of your booth
Recognized as a Silver supporter
6 exhibitor registrations
Gold package $2,000
3 times the booth size displaying company name, logo, or gif video
550 character company description
Chat function
Ability to upload up to 4 company brochures
Ability to add one flyer to the Resource Library
Ability to upload video
Opportunity to host a chat room as part of your booth
Recognized as a Gold supporter
8 exhibitor registrations
1 complimentary full conference registration
Gain even more visibility with additional sponsorship opportunities
Upgrade to a Passport Partner $500
Each participating sponsor will be indicated by a specialized icon in their exhibit listing. Attendees will need to visit all exhibitors listed, click the "scan my badge" button, and then collect a word from the bottom of the exhibitor listing. Once all the words have been collected, they will be used to create a special phrase. The attendee then emails that phrase to ARN to be entered in the prize raffle.
Participation in the passport program includes logo recognition in the virtual marketplace, promotional materials, and the ARN website.
The drawing will take place in the virtual ARN Membership Booth on Friday, October 23 at 11 am.
Product Theater $3,000
Product Theaters are a forum for ARN virtual exhibitors to provide attendees non-accredited educational sessions which highlight a new service or the development of a particular product. Virtual Product Theaters include up to a 30-minute, pre-recorded program that will be posted on Thursday, October 22 during the ARN Virtual REACH Conference and continue to be available on-demand through December 2020. ARN will provide Theater hosts with metrics and lead retrieval information from their presentation.
Web Banner Advertising $1,000
Draw more traffic to your virtual booth or to your company website with a banner ad. Located on the bottom screen of the exhibit floor page, banner ads catch the eye of attendees as they view the virtual marketplace.
Banner ad spec size: 320 x 50 pixels
Artwork Deadline: September 25
Eblast—Pricing varies
Send a blast email to reach your target audience quickly! Announce the release of a new product; promote your products, services, and events; or drive traffic to your booth with a dedicated email blast sent directly to members from ARN with the option of including nonmember CRRNs. E-blast are sent by ARN on your company's behalf.
HTML is preferred. If not available, submit a JPEG (650 pixel width) and links, or else a Word document with any code or links for tracking purposes. If additional images are within the Word document, please provide those JPEG images separately.
85% of attendees are directly involved with purchasing decisions
More than 85% of the nearly 1,000 REACH attendees are directly involved with purchasing decisions at their facility. Attendees at REACH 2019 represented the following positions and specialties: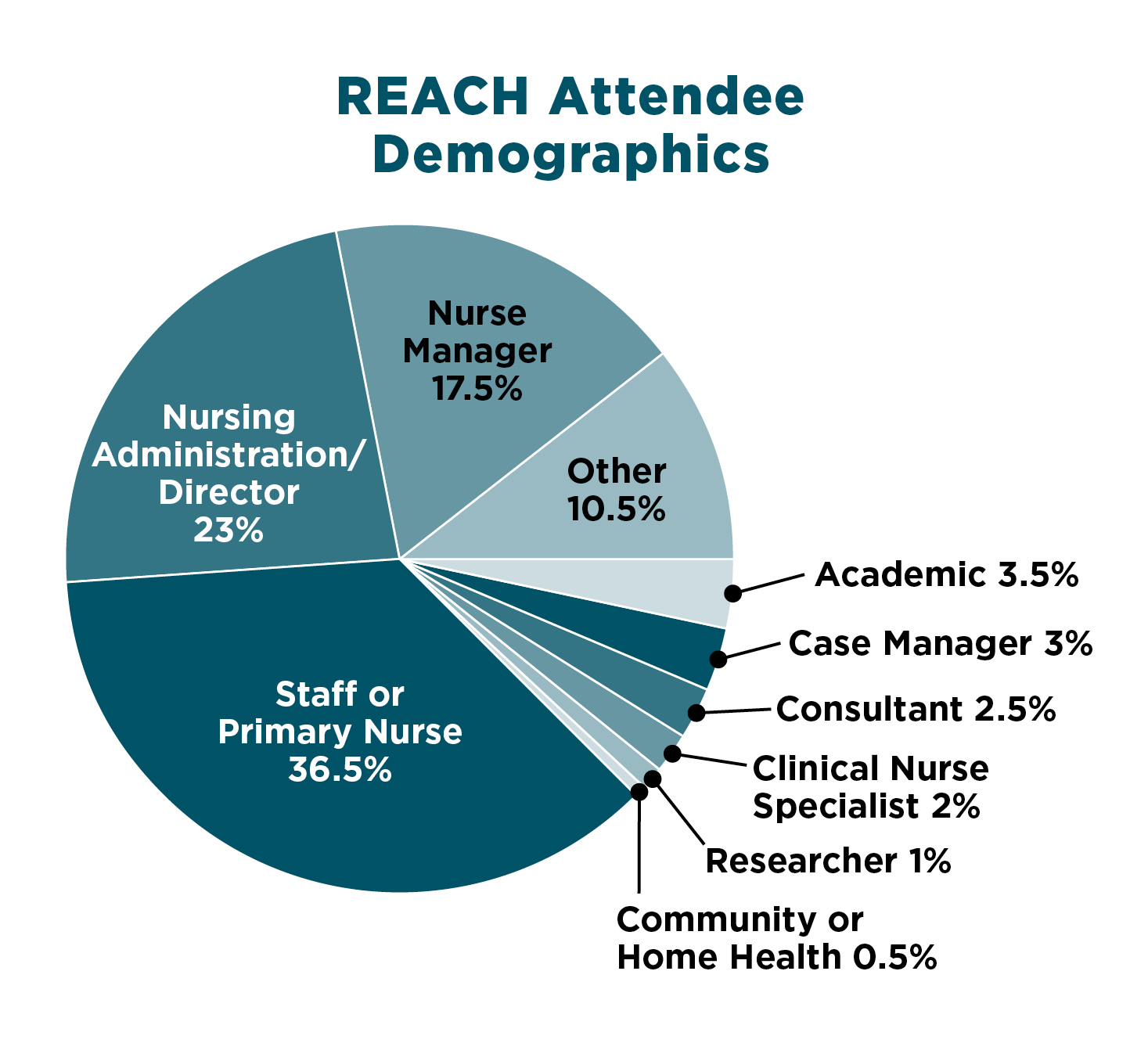 Who Exhibits at REACH?
Our attendees actively engage with vendors in the ARN Resource Center because they are searching for the latest innovations in the these areas of focus:
| | |
| --- | --- |
| Patient Handling & Mobility Devices | Long-Term Care |
| Pharmaceuticals | Subacute Care |
| Pressure-Relief Devices | Transitional Living |
| Rehab Nursing Recruitment | Inpatient |
| Urological/Incontinence Devices | Brain Injury |
| Wound/Skin Care | Stroke |
| Home Health Care | Spinal Cord |
| ALS, Guillain-Barre Syndrome, Parkinson's Care | Burns |
| Cancer Care | Pulmonary Disease Care |
| Organ Transplant | Major Joint Replacements |
| Nutrition | Diabetes Care |
| LVADs | Assistive Devices |
| Electronic Monitoring & Safety Devices | Bariatric Beds |
Thanks to Our REACH 2019 Supporters
Silver Level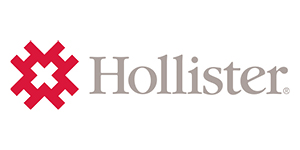 Bronze Level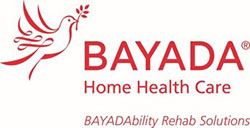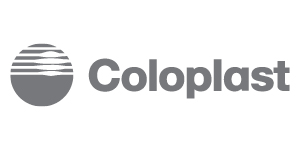 Thank You to Our IRC Partners