3 minutes reading time
(518 words)
ARN Announces New COVID-19 Conference Safety Precautions
ARN is committed to creating a safe and healthy environment for all 2021 Rehabilitation Nursing Conference attendees, exhibitors, vendors, staff, and community. It is in this spirit that ARN has elected to require masks as well as proof of vaccination for anyone who wishes to participate in the in-person components of the conference taking place November 9-12, 2021, in Providence, RI. A negative COVID-19 test will not be accepted in place of proof of vaccination to attend.
More on ARN Conference Event Safety
In addition to safeguarding conference participants' health by requiring masks and vaccination, ARN will also institute social distancing and heightened sanitization measures. The Rhode Island Convention Center, where ARN conference activities are taking place, as well as each of the conference's hotel providers are matching ARN's efforts with their own increased safety measures. Access the conference event safety resource page for additional details >
Virtual Meeting Participation Options
​
Anyone who is uncomfortable or unable to meet the in-person conference mask and vaccination requirements is encouraged to participate in the conference virtually. In-person meeting registrants who wish to change their registration from hybrid to virtual are welcome to do so by contacting ARN Member Services at This email address is being protected from spambots. You need JavaScript enabled to view it. or 800.229.7530. Signing up for ARN's 2021 Rehabilitation Nursing Conference virtual option gives you the ability to join the live conference from anywhere via our virtual platform and provides access sessions on-demand for 3 months following the live event. Conference registration options >
Rehab Nurses, Better Together
We at ARN know this has been a challenging year for many, and especially for rehab nurses. Rehab nurses need and deserve a break from the added daily challenges and stresses of the COVID-19 pandemic. We sincerely hope and believe that ARN's 2021 Rehabilitation Nursing Conference can offer that opportunity to invest in professional development, get inspired, and connect with fellow rehab nurses and industry members.
Many ARN members have expressed a real desire to be at the conference in Providence for the kind of support, encouragement, and rejuvenation we now know is difficult to achieve through a screen. If that is you, please join us by registering for the hybrid meeting option. Many other ARN members have shared that travel restrictions, personal safety concerns, or an increased workload due to the recent surge in COVID-19 cases has put traveling to conference out of reach. If that is you, please join us by registering for the virtual meeting option, which will also include chances to learn, connect, and grow.
Whatever format you choose, we look forward to gathering hundreds of rehab nurses from around the country this November. Always remember: Rehab nurses make the world a better place!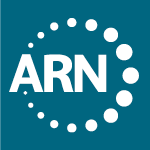 Join Your Specialty Organization
Become an ARN member today to achieve your professional goals as a rehabilitation nurse
Learn More