2 minutes reading time
(365 words)
ARN & NAON Present: Preventing Hip Fractures Webinar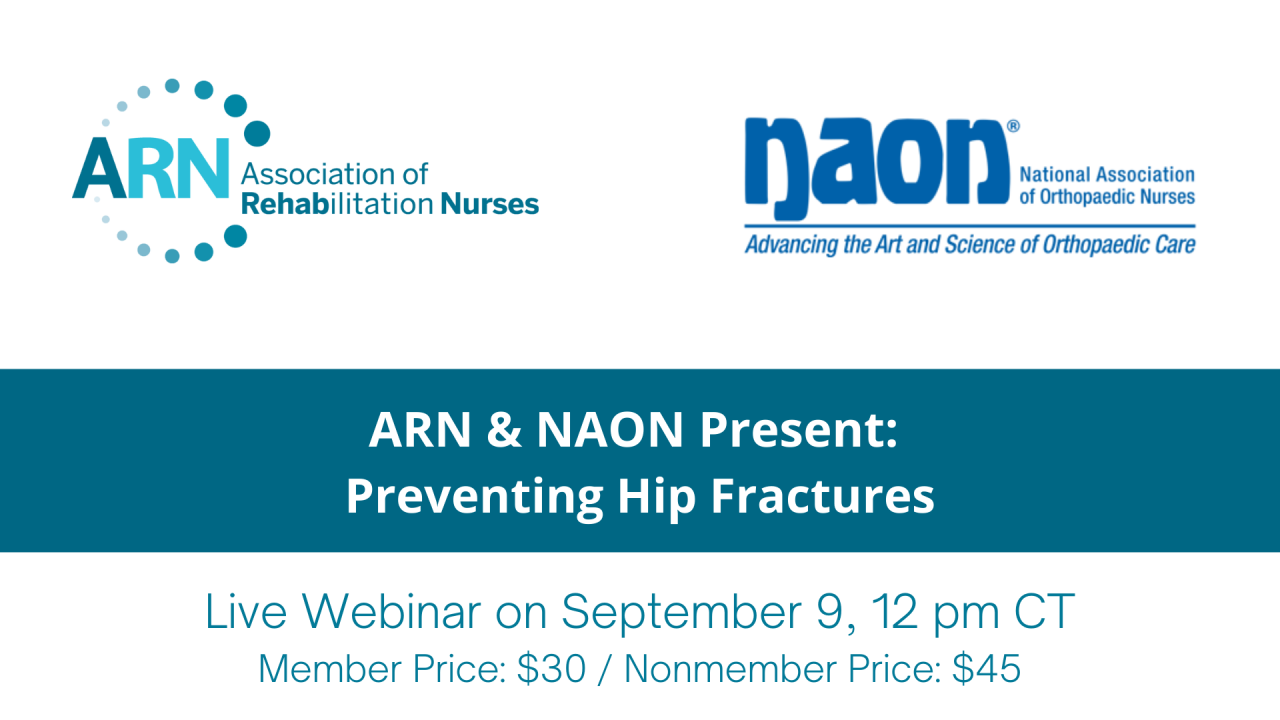 Join ARN and the National Association of Orthopedic Nurses (NAON) on September 9 at Noon CT for a livestream webinar on preventing hip fractures. ARN and NAON recognize and celebrate integration of expert orthopedic and rehabilitation clinical nursing knowledge, skills, and practices that maximize function, independence and safety of patients living with risk for hip fractures or known hip fracture. Across orthopedic injury conditions, hip fractures are one of the most disabling orthopedic conditions.
Tune in live on September 9, 2021, Noon CT
Webinar presenters Patricia A. Quigley, PhD MPH APRN FAAN FAANP FARN, and Joshua Wing, MSN CRNP RNFA will present this informative webinar, educating participants about the burden, risk factors, pathology, and many opportunities for a hip to fracture during a fall. Nurses will be compelled to increase appropriate patients' knowledge, access, and use of hip protection technology that provides that greatest preventive safety net.
The livestream webinar on September 9 will feature real-time Q&A, providing participants to join in discussion and get their questions answered directly by Dr. Quigley and Mr. Wing.
1.25 Nursing Contact Hours will be awarded for individuals who participate in the full activity and complete the post-evaluation for the activity.

Revisit previous ARN & NAON webinars
Earlier this year, ARN and NAON presented two webinars that are now available as on demand recordings.
Preventing Fragility Fractures ​was presented by Alena Lester, DNP APRN FNP-C ONP-C, who discusses an overview of osteoporosis risk factors and screening practices, and associated fracture risks. The latest evidence-based practice guidelines for the nonpharmacological and pharmacological prevention and management of osteoporosis and associated fractures are also discussed. Get the webinar on demand >

​Preventing Falls in the Orthopedic Population ​was presented by Patricia Quigley, PhD MPH APRN FAAN FAANP FARN, and Lyndee Leavitt, BSN RN ONC. Across orthopedic conditions treated with conservative or surgical interventions, pain, restricted mobility, and loss of muscle strength and range of motion, and other conditions influence even further loss of function and independence. These same conditions increase the risk for falls. This webinar discusses solutions to prioritize and reengineer fall prevention programs to mitigate and eliminate modifiable risk factors, avoid over-reliance on universal fall prevention practices and shift practice to population-based fall prevention. Get the webinar on demand >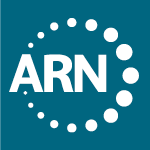 Join Your Specialty Organization
Become an ARN member today to achieve your professional goals as a rehabilitation nurse
Learn More