1 minute reading time
(107 words)
COVID-19 in the Rehabilitation Setting–Live Q&A on July 29 at 9 am and 4 pm CT
ARN will host a virtual Q & A with rehabilitation nursing expert Michele Cournan, DNP RN ANP-BC FNP CRRN, to answer questions from ARN members and the rehab nursing community about the COVID-19 healthcare crisis. This may include discussion on various topics such as caregiver training, guidelines for COVID-19 testing, team management strategies, etc.
When registering, you also will have the chance to suggest questions you would like to hear addressed during the live event.
We're recording! If you miss the live event, you can catch up on demand.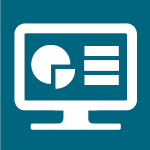 Learn Essential and Best Rehab Practices
The PRN Online Course is all-new, developed by nurses, for nurses.
Learn More