2 minutes reading time
(318 words)
Present your work virtually!
This year, things are going to look a bit different. We still want you to be able to show off all your hard work without the extra worry. For ARN REACH 2020, you will not be required to physically attend the conference to present a poster, paper, or case study abstract.
With everything going on in the world, we know there is a lot of concern about the health and safety of travel. But we also know that you look forward to presenting your research and catching up with peers at our annual conference and the last thing we want is for you to miss that opportunity. We are now offering a virtual presentation option for all abstracts submitted.
The health of our attendees is our primary concern and the last thing we want is uncertainties of travel to keep you from having an opportunity to present at REACH 2020.
This year we are offering speakers the opportunity to present virtually as we continue to prepare for REACH 2020. You will be given the all the instruction, tools, and support you need to present virtually, and experience the rest of conference from an appropriately social distance.
The deadline to submit abstracts (whether for virtual or in-person presentations) is June 1. If you have already submitted an abstract, you may submit another.
Review abstract guidelines.

More details will be shared as they are made available. If you have any questions, please contact member services at 800.229.7530 or This email address is being protected from spambots. You need JavaScript enabled to view it..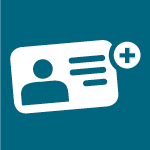 Join ARN!
Become an ARN member today to achieve your professional goals as a rehabilitation nurse.
Join Now