1 minute reading time
(298 words)
Spinal Cord Injury: Levels, Syndromes, and Medical Complications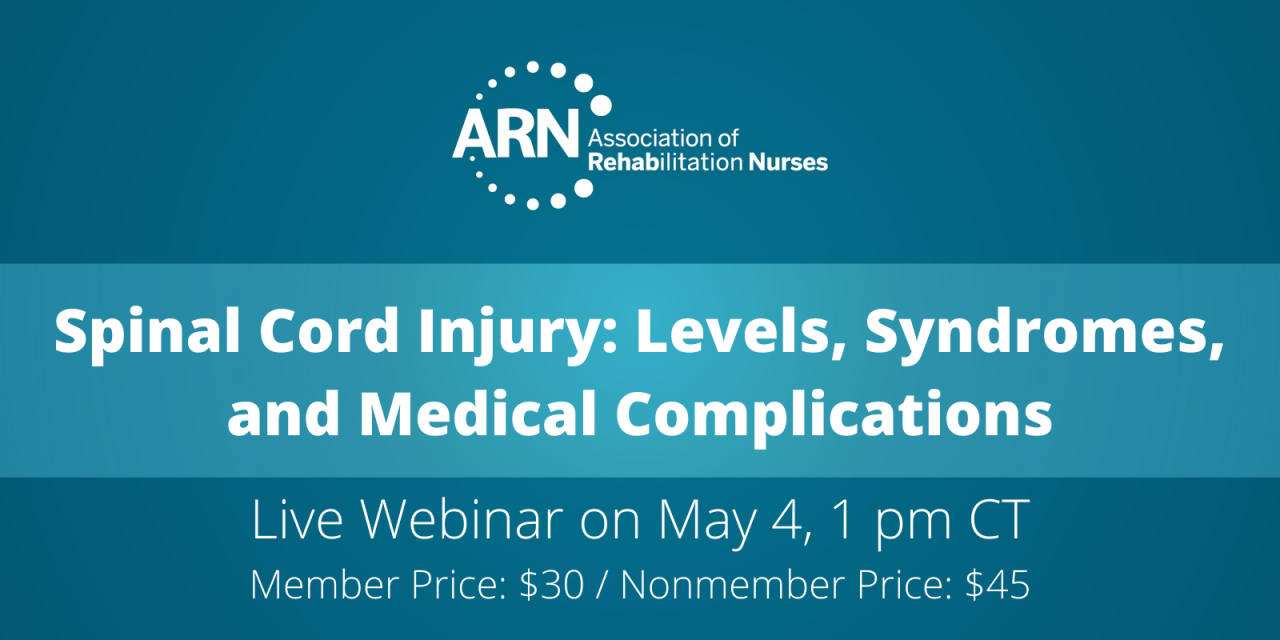 Join ARN on May 4 at 1 pm CT for an informative webinar where you'll get the opportunity to learn about spinal cord injuries and their treatment from presenter Margi Williams, PhD RN CRRN FNP-BC DDP FABDA FARN.
Patients with spinal cord injury typically need rehabilitation, especially in the acute stage. This presentation will help you gain important insights into spinal cord injury, including levels and syndromes of spinal cord injury as well as the medical and functional complications that can accompany spinal cord injury. Discover a practical way to estimate your patients' functional level of injury to appropriately plan and implement their care.
At the end of the presentation, participants will be able to:
Identify the two main types of spinal cord injury.
Describe spinal cord injury levels and syndromes and their impact on patient function.
Describe a practical way to estimate a patient's functional level of injury.
List common five medical and functional complications of spinal cord injury based on level of injury.
Plan and implement nursing care for patients with a spinal cord injury based on the level of injury.
Continuing Education (CE)
The Association of Rehabilitation Nurses (ARN) is accredited as a provider of nursing continuing professional development by the American Nurses Credentialing Center's Commission on Accreditation.
Individuals who participate in the full activity and complete the post-evaluation will receive 1.25 Nursing Contact Hours.
Can't attend the May 4 livestream webinar? We've got you covered. An on demand recording of the webinar will be posted after the live event. You can preregister for this recording now.
Members save on ARN webinars.

​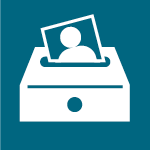 Submit a Member Spotlight!
Recognize a fellow member for noteworthy successes by nominating them for a Member Spotlight!
Learn More