3 minutes reading time
(691 words)
Spotlighting Standout ARN Chapters in Honor of Nurses Month
This final week of May and Nurses Month, ARN encourages all members to engage with their local chapters as we celebrate the theme community engagement. More than two thirds of ARN members belong to a chapter. Thank you to the many hardworking chapter leaders and members whose work provides needed community and resources to rehab nurses at the local level.
Congratulations to the leaders and members of the following ARN Chapters who are recognized here. If you have an additional spotlight to share about your chapter, we'd love to promote you on our website. Contact us at This email address is being protected from spambots. You need JavaScript enabled to view it. to submit.
ARN Central Ohio Chapter Unites Members, Launches New Website

​
Through the pandemic, the Central Ohio Chapter was able to provide the following events and activities for their chapter members:
Three webinars
One Zoom educational offering
Virtual holiday party (full of fun and trivia!)
Published three newsletters
Launched a chapter website!
ARN Central Texas Chapter Steps Up to Help Distribute the COVID-19 Vaccine

​
Julie Lin and Cristina Soon of the Central Texas Chapter volunteered at the DELCO Activity Center in Austin, TX to help Austin Public Health with their COVID-19 vaccine distribution effort. Julie was able to attend a second event with Selvy Hartanti and three of her students to provide additional vaccines.
The Central Texas Chapter members have joined forces with the Medical Reserve Corp at the University of Texas at Austin in the vaccine distribution effort starting with volunteering/recruiting before the vaccine was ready. Chapter members also set up vaccine clinics and trained students and volunteers. Through this joint effort, the chapter hopes to serve those in most need, those with mobility issues/disabilities and who are homebound.
We are so proud of the Central Texas Chapter for this important work regarding vaccines and are happy to note they were recognized at the University level and will be spotlighted during Nurses' Week by the School of Nursing.
ARN Los Angeles/Orange County Chapter Authors Publication About Innovating to Meet Member Needs
ARN Northern California Chapter Unites in Community Service
The Northern California Chapter participated in Dignity Day on March 27 following their February webinar regarding Social Determinants of Health. Dignity Day is an initiative in Solano County that serves the homeless community. 74 guests were offered showers in mobile shower units, haircuts and styling, new close and shoes, food, housing assistance, and mental health services. The most exciting part of the day was that 70 of the guests were vaccinated with the Johnson & Johnson COVID Vaccine!
Thanks to the Northern California for wonderful acts of community service!
Learn More About ARN Chapters
Browse a listing of all local chapters throughout the country and learn how to join.
Check out all recent ARN chapter news and events. If you're a chapter leader or member and you have special accolades or activities you'd like to see highlighted, please contact us at This email address is being protected from spambots. You need JavaScript enabled to view it.!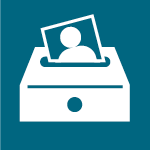 Submit a Member Spotlight!
Recognize a fellow member for noteworthy successes by nominating them for a Member Spotlight!
Learn More