2 minutes reading time
(374 words)
Award Winner Spotlight: CRRN Advocacy Award
The CRRN Advocacy Award recognizes healthcare organizations that advocate for certification for rehabilitation nurses and provide support to and recognition of certified staff.

This year's winner showed incredible dedication to CRRN certification. Congratulations to Atrium Health Carolinas Rehabilitation!
Congratulations to everyone involved!
Thank you to the Atrium Health Carolinas Rehabilitation for your support of the CRRN certification.
"As a nurse for 42 years, with 30 of those years in nursing leadership serving four health care systems, I've never witnessed such a deep commitment to learning and achievement as I have at Carolinas Rehabilitation," said Patricia Mook MSN RN NEA-BC CAHIMS FAONL, Vice President for Enterprise Nursing Operations and Practice at Artrium Health Carolinas Rehabilitation.
Mook goes on to recognize their group, including their Chief Nursing Officer, Ronella Eddy, MHA BSN NEA-BC CRRN. "This impressive work is led by Rehabilitation Chief Nurse Officer, Ronella Eaddy. Not only does she drive the process, she also enthusiastically invites all nurses to become CRRN certified. She instills the importance of the value of the CRRN certification to validate knowledge and advance nursing practice."
Mook continues with her pride, stating "I am exceedingly proud of this nursing team's commitment that embodies our Atrium Health's mission to improve health, elevate hope and advance healing - for all. Education is hardwired within our culture. Not only does the CRRN certification provide an excellent return on investment for the human, material and financial resources dedicated to our nurses, it is ultimately reflected in our high patient care outcomes."
Why they were selected
Atrium Health, who has one of the highest numbers of eligible CRRNs in their region, showed outstanding:
Support for the culture of certification
Support of obtaining the CRRN (including prep courses and materials)
Support of ongoing certification (for renewal and continuing education)
Recognition of CRRN (which includes a

CRRN pin

and 'wall of fame').
Additional Atrium Health Recognition
In June, and for the second consecutive year, US News & World Report recognized Carolinas Rehabilitation as a nationally ranked rehabilitation hospital; #15 in the nation in 2021-2022 and #16 in 2022-2023. In addition, the American Hospital Association awarded the Quest for Quality prize to Carolinas Rehabilitation, the first and only rehabilitation hospital in the nation to have received this award.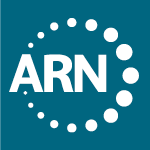 Join Your Specialty Organization
Become an ARN member today to achieve your professional goals as a rehabilitation nurse
Learn More