3 minutes reading time
(650 words)
CRRN Certification Updates in Response to COVID-19
RNCB announces grace period and waived late fees for CRRNs due to renew in 2020 as well as remote testing for those seeking certification

​
The Rehabilitation Nursing Certification Board (RNCB) recognizes the undue burden and stress that the COVID-19 pandemic has placed on the nursing community. In order to support rehabilitation nurses seeking to maintain or earn their Certified Registered Rehabilitation Nurse (CRRN®) credential during these challenging times, RNCB has temporarily adjusted CRRN deadlines, fees, and testing site options.
CRRNs due to renew in June or December 2020 granted six-month grace period, waived late fees

​
Any CRRN who was due to renew in June 2020 and missed the deadline may now renew without a late fee and without being required to re-sit for the exam through December 31, 2020. If you meet this criteria, please watch your email inbox for instructions on how to take advantage of the grace period and reinstate your certification by completing a paper application, or contact ARN directly at This email address is being protected from spambots. You need JavaScript enabled to view it. to confirm your eligibility and request an application.
CRRNs whose certification expires on December 31, 2020, may renew through June 30, 2021, without a late fee. In order to maintain certification without any gaps in your coverage—and to take advantage of convenient online renewal—it is still recommended to renew by December 31, 2020; however, the grace period offers leniency to those nurses unable to renew by that date due to extenuating circumstances.
It is important to note that this grace period does not extend the timeframe for accumulating hours or points—you still must complete 1000 hours of rehabilitation nursing experience and 60 points of credit that meet the published criteria within the original 5-year certification period ending June 30 or December 31, 2020.
Nurses taking the December 2020 CRRN certification exam have the option to test remotely
Following a successful June 2020 roll out of remote proctoring to CRRN examinees, the December 2020 exam also offers the option for individuals to test from home or work rather than an in-person testing center. Live remote proctoring allows you to connect to and interact with a live proctor via your computer's webcam and microphone. The exam is given using the same platform as an in-person testing center and the security requirements are the same.
Remote proctoring is a good choice if a local testing center is unavailable or your schedule does not allow time away from work to go to a testing center. It is also a way to decrease risk of COVID-19 exposure that some travel and shared spaces may have, keeping you and others safe. Learn more >
ARN and RNCB leadership are closely monitoring the impact of COVID-19 on its certification program
Further announcements and decisions will be made as necessary to make it as simple as possible for CRRNs to earn, use and keep their certification regardless of the additional challenges and stresses COVID has imposed on our lives. If at any point you have questions or concerns about CRRN certification, please visit rehabnurse.org/crrn-certification or contact ARN at This email address is being protected from spambots. You need JavaScript enabled to view it..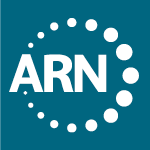 Join Your Specialty Organization
Become an ARN member today to achieve your professional goals as a rehabilitation nurse
Learn More