2 minutes reading time
(301 words)
CRRN Spotlight: Amy Martin-Madeley, MAEd BSN RN CRRN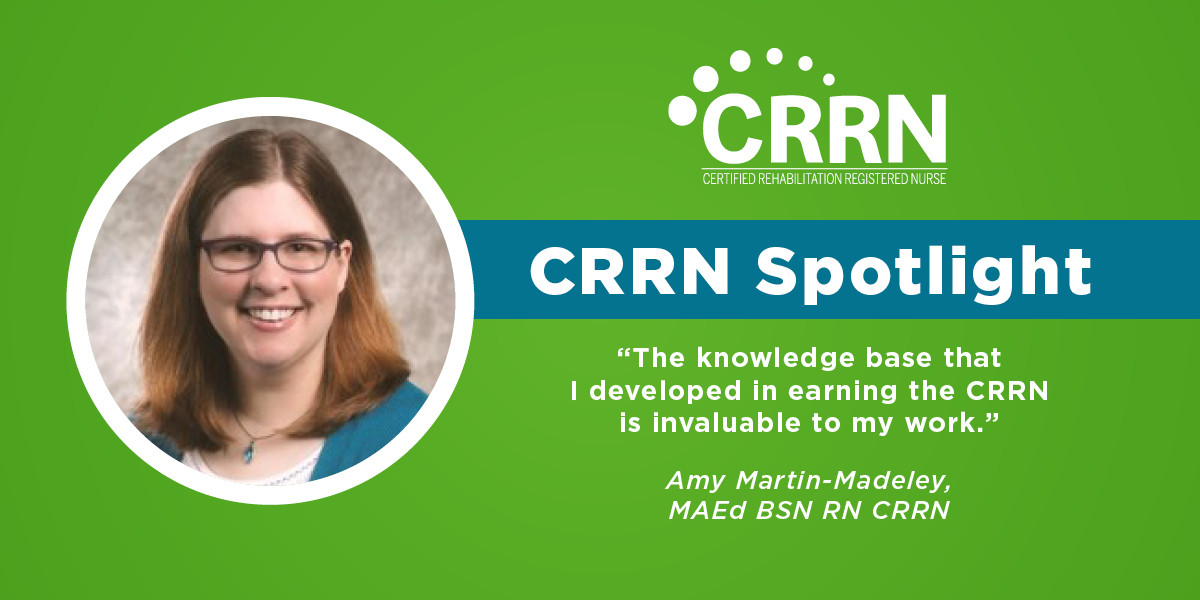 We love to celebrate all the hard work Certified Rehabilitation Registered Nurse (CRRN®) certificants put into their patient care and how they show their knowledge and passion by earning the CRRN. This month, we are recognizing Amy Martin-Madeley, MAEd BSN RN CRRN, and her commitment to rehabilitation nursing.
A nurse and education coordinator for her unit at Metrohealth Medical Center in Cleveland, OH, Martin-Madeley says achieving the CRRN was a tangible way to show her knowledge in her chosen specialty area of rehabilitation. "I love the patients that I work with on the traumatic brain injury unit in our acute inpatient rehab. These patients have a lot of specialized needs. I want to be able to give my best in caring for them. The knowledge base that I developed in earning the CRRN is invaluable to my work," Martin-Madeley said.
Martin-Madeley says earning the CRRN gives her the opportunity in her current role to "be a resource for other staff on the certification process and the benefits that come with achieving it."
In addition, Martin-Madeley is currently attending Cleveland State University to earn her MSN degree and will graduate this spring.
A big congrats and thank you to Amy Martin-Madeley for all of her hard work.
Interested in getting certified?
The CRRN exam is offered twice a year—in June and December—and offers rehab nurses the opportunity to demonstrate their knowledge and commitment to the field through specialty certification. Learn more about the certification and whether you qualify.
Get featured in a future spotlight!

​
If you are an ARN member and/or CRRN, we want to feature you in an upcoming spotlight! Spotlights offer an opportunity to gain recognition on the ARN website, in ARN's Pulse newsletter, and in featured social media posts.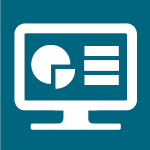 Expand Your Rehab Nursing Knowledge
The ARN Foundations curriculum is for nurses at every career stage looking for rehab-centered education to improve their practice.
Learn More