2 minutes reading time
(333 words)
CRRN Spotlight – Tammy R. Lepucki, RN CRRN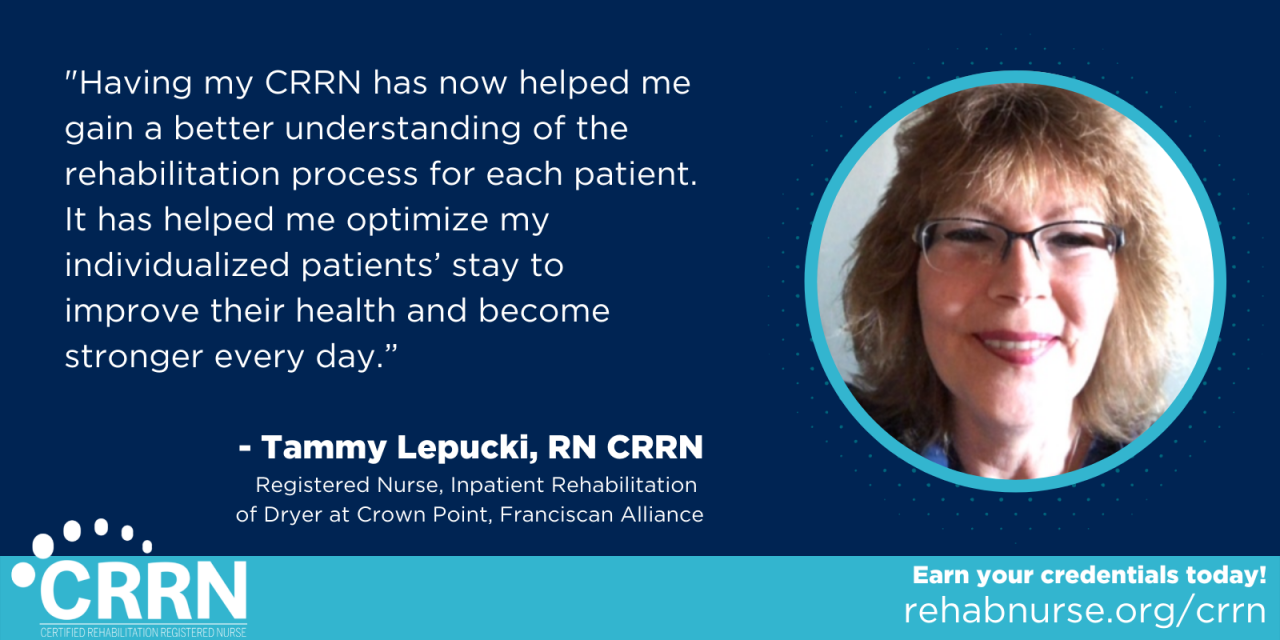 Since 2018, Tammy Lepucki, RN CRRN, has worked as a floor nurse in a rehabilitation unit for Franciscan Alliance. In her nursing journey, she started as a licensed practical nurse (LPN) in 1998 and graduated with an associate degree in nursing (ASN) in 2000.
She worked in a sister unit of rehabilitation at another hospital, and from there, she went to work in med-surg and home health. Eventually, she knew she wanted to get back to rehabilitative nursing and has been working in the field ever since.
"My unit manager (Yolanda Johnson, MSN RN CRRN) is the one to thank for getting me involved with the Association of Rehabilitation Nurses (ARN) and taking the Certified Rehabilitation Registered Nurse (CRRN) exam."
Although the exam was initially a challenge for Lepucki, she credits the certification for better understanding her patients' care. "It reminded me of taking my boards all over again," she said. "But, having my CRRN has now helped me gain a better understanding of the rehabilitation process for each patient. It has helped me optimize my individualized patients' stay to improve their health and become stronger every day."
"The CRRN also means that I am knowledgeable in the whole patient care process during their time in the rehab unit - from nursing to therapy. It has helped me from a more personable standpoint."
Lepucki notes receiving a "a sense of gratification when I observe the patients on 'star day' and on the day they are discharged home to their families."
Earning your CRRN is an opportunity to gain knowledge and a better understanding to enhance not only your personal practice, but that of your patients'. Learn more about the steps to CRRN certification >
Get featured in a future spotlight!
If you are an ARN member and/or CRRN, we want to feature you in an upcoming spotlight! Spotlights offer an opportunity to gain recognition on the ARN website, in ARN's Pulse newsletter, and in featured social media posts.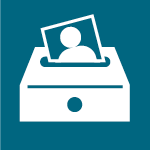 Submit a Member Spotlight!
Recognize a fellow member for noteworthy successes by nominating them for a Member Spotlight!
Learn More