1 minute reading time
(272 words)
Lydia Hendrix, BSN, RN, CRRN, Vice President and Chief Nursing Officer, AdventHealth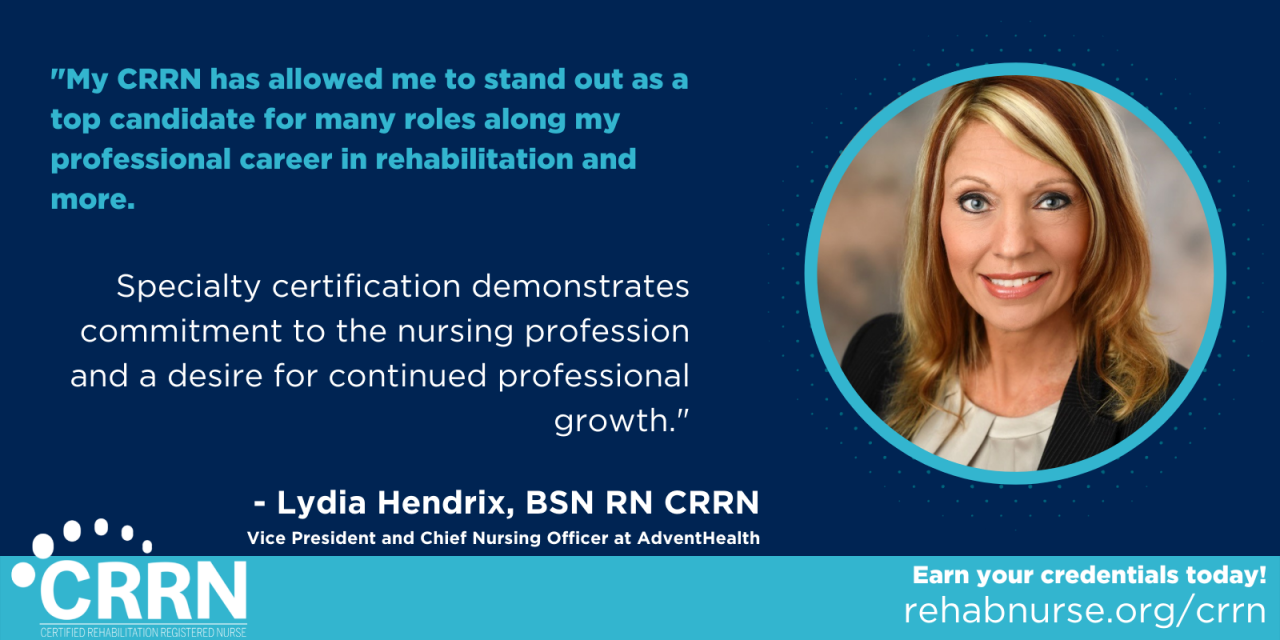 "My CRRN has allowed me to stand out as a top candidate for many roles along my professional career in rehabilitation and more," says our Certified Rehabilitation Registered Nurses (CRRN) Spotlight of the week, Lydia Hendrix, BSN, RN, CRRN.
A professional of AdventHealth since 1989, Hendrix has spent over 30+ years in the industry and achieved her CRRN early in her career while working in the rehabilitation unit. "My CRRN keeps me grounded in the fundamentals of holistic and patient/family centered care delivered by a multidisciplinary team," says Hendrix.
Having succeeded her way to her current position of Vice President and Chief Nursing Officer, Hendrix has had many different roles throughout her career. She has served in both clinical and operational healthcare leadership roles, as well as both in acute and post-acute settings. "I always refer back to the fundamentals of rehabilitation nursing to guide my decisions. I take pride in my certification and strive to serve as a role model to other nurses."
Hendrix goes on to state that "specialty certification demonstrates commitment to the nursing profession and a desire for continued professional growth."
In addition to being a proud CRRN holder, Hendrix has been a dedicated Association of Rehabilitation Nurses (ARN) member for the last several years. Her volunteer efforts include being a current member of the ARN Florida Chapter, as well as a Past-President of the ARN Central Florida Chapter.
"Being an ARN member has afforded me many opportunities for continued learning as a rehabilitation nurse. Additionally, the networking opportunities are tremendous!"
Hendrix has been married for 30 years with two adult children and a spunky dog named Riley.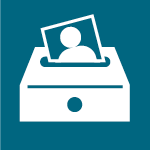 Submit a Member Spotlight!
Recognize a fellow member for noteworthy successes by nominating them for a Member Spotlight!
Learn More