1 minute reading time
(142 words)
RNCB Announces the 2019 RNCB Advocacy Award Winner
CHICAGO (November 27, 2019): The Rehabilitation Nursing Certification Board (RNCB) announced the recipient of the very first RNCB Advocacy Award at REACH 2019, ARN's Annual Educational Conference, held November 6 - 9 in Columbus, OH.
The Rehabilitation Nursing Certification Board (RNCB) launched the Advocacy Award in early 2019 to recognize healthcare organizations that advocate for certification for rehabilitation nurses and provide support to and recognition of certified staff.
The inaugural Advocacy Award was awarded to the Ohio State University Wexner Medical Center, Dodd Rehabilitation Hospital, Units 3 and 4. Dodd Rehabilitation Hospital shows incredible dedication to CRRN® certification by supporting a culture of certification, encouraging initial and ongoing certification, and recognizes certified staff. On Dodd 3, 69% of eligible staff hold CRRN certification, as well as 80% of eligible staff on Dodd 4.
Congratulations to Dodd Rehabilitation Hospital on this achievement!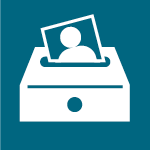 Submit a Member Spotlight!
Recognize a fellow member for noteworthy successes by nominating them for a Member Spotlight!
Learn More