2 minutes reading time
(302 words)
Applications Now Being Accepted for the 2022 ARN NIWI Scholarship
ARN is committed to impacting healthcare as a leader in influencing rehabilitation public policy. As a part of this commitment, we want to ensure that our members have the knowledge and opportunity to participate in the creation of public policy and advocacy related to rehabilitation nursing. In that spirit, we are pleased to announce that we are now accepting applications for the ARN Nurses in Washington Internship (NIWI) Scholarship!
NIWI will take place in Alexandria, Virginia, from March 21-23, 2022, and provides nurses with the opportunity to learn how to influence health care through the legislative and regulatory processes. Participants learn from health policy experts and government officials, network with other nurses, and visit members of Congress.
One ARN NIWI Scholarship will be awarded in 2022 to cover a member's registration expenses. The ARN Health Policy Committee will review all applications and select the applicants deemed most appropriate as the award recipients.
Eligible nurses will be:
A registered professional nurse with current, unrestricted license;
A current ARN member (minimum of one year membership);
New to NIWI, not having attended in the past;
Able to join the Health Policy Committee following a successful scholarship application;
Currently practicing in the rehabilitation specialty; and
A good communicator, both in writing and orally.
Complete and submit this form by February 15, 2022 to apply.
Please contact ARN with questions at This email address is being protected from spambots. You need JavaScript enabled to view it. or by calling 800.229.7530.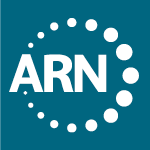 Did you miss ARN's 2021 Rehabilitation Nursing Conference?
Registration is open through November 30 so you can access all the content on-demand.