7 minutes reading time
(1368 words)
ARN Health Policy Digest – July 2022
We are pleased to present the July issue of the ARN Health Policy Digest. This member benefit provides updates on health policy and legislative and regulatory developments that may be of interest to rehabilitation nurses.
House Appropriations Committee Approved FY 2023 Labor-HHS Bill
The House Appropriations Committee approved the fiscal year (FY) 2023 Labor, HHS, Education, and Related Agencies (Labor-HHS) appropriations bill by a vote of 32-24. The bill, summary, and report prior to amendment are available from the Committee. Below are funding levels of interest to ARN members:
Title VIII Nursing Workforce Development Programs - $324.472 million, an increase of $44 million above the FY 2022 enacted level.

This includes $20 million for maternal and perinatal nursing workforce programs under Advanced Nursing Education.

National Institute of Nursing Research (NINR) - $208.571 million, an increase of $33.6 million above the FY 2022 enacted level
National Institute on Disability, Independent Living, and Rehabilitation Research - $117.470 million, an increase of $1 million above the FY 2022 enacted level
Centers for Disease Control and Prevention (CDC) Injury Prevention and Control - $897.779 million, an increase of 182.9 million above the FY 2022 enacted level
The House plans to bring the Labor-HHS appropriations bill to the floor the week of the July 25 if Democratic leadership has enough votes. The Senate Appropriations Committee Democrats are planning to skip committee mark-ups and plan to post the Senate bills online before the August recess. This development comes as negotiations continue to be stalled on reaching a top-line budget agreement and is not likely to be resolved until after the midterm elections. This increases the likelihood of the need for a continuing resolution to keep the government funded when the new fiscal year begins on October 1. We will keep ARN members updated on the appropriations process as it continues.
COVID-19 PHE Declaration Extended
As COVID cases continue to rise in the US, the Biden Administration renewed the COVID-19 public health emergency (PHE) declaration on July 15, extending it for another 90 days. As a reminder, the PHE declaration waives the three-hour rule, allows for telehealth flexibilities, Medicaid continuous coverage provisions, and provides free COVID-19 testing, treatment, and vaccines. The declaration is now set to expire on October 13 and the Department of Health and Human Services (HHS) has committed to provide at least 60-day notice before any change.
Request for Information on Rehabilitation Research Infrastructure
The Eunice Kennedy Shriver National Institute of Child Health and Human Development (NICHD) National Center for Medical Rehabilitation Research (NCMRR) has issued a request for information (RFI) to guide the future of rehabilitation research infrastructure support by NIH. Specifically, the NIH requests feedback on the following:
The community's perception of the value of research infrastructure support;
Priority goals for infrastructure support (e.g. didactic or educational support to researchers, creation of original research products, aggregation of existing data, conduct of large scale clinical trials, etc.);
Areas of research need to consider for future infrastructure support;
Priority elements to contain in future infrastructure;
Aspects of current infrastructure centers that should be retained and continued; and
Current barriers to accessing current infrastructure centers.
Responses are due by July 31, 2022, and all comments must be submitted electronically to This email address is being protected from spambots. You need JavaScript enabled to view it.. For more information, click here.
Sponsors Secured for Three-Hour Rule Bill
The Access to Inpatient Rehabilitation Therapy Act, also known as the "three-hour rule bill," is set to be reintroduced in the 117th Congress by Representatives G.T. Thompson (R-PA) and Joe Courtney (D-CT). This bill would expand the three-hour rule that is currently used in part to determine which Medicare beneficiaries qualify for treatment in an inpatient rehabilitation facility (IRF). The three-hour rule requires the patient to be able to participate in and benefit from at least three hours per day, five days per week, of skilled rehabilitation therapy, which is currently defined only as physical therapy, occupational therapy, speech therapy, and/or orthotics & prosthetics care. This bill focuses on restoring physician judgment when determining which services are counted toward the three-hour rule. Specifically, this bill would provide additional flexibility for the physician to expand the treatment program to include other skilled therapeutic modalities as needed by the patient, such as recreational therapy, psychological & neuropsychological services, respiratory therapy, etc.
The bill was last introduced in the 115th Congress. In May 2019, ARN sent a letter in support of the bill to its original co-sponsors. Similarly, in January 2020, ARN joined the Academy of Physical Medicine and Rehabilitation (AAPM&R) and other stakeholders in asking the original democratic co-sponsors to join Republicans in reintroducing the bill. We look forward to seeing the bill be formally introduced in the last week of July.
President Biden Appoints Cancer Moonshot Panel
On July 13, President Joe Biden announced his intent to appoint the following members to serve on his Cancer Moonshot panel to advise him on barriers to and opportunities for progress in reducing the burden of cancer:
Dr. Mitchel Berger, a Neurological Surgeon who has spent his entire career taking care of and operating on patients with brain tumors.
Dr. Carol Brown, a board-certified gynecologic oncologist who is the Senior Vice President and Chief Health Equity Officer at Memorial Sloan Kettering (MSK) Cancer Center and the incumbent of the Nicholls-Biondi Chair for Health Equity.
Dr. Elizabeth Jaffee, an internationally recognized expert in cancer immunology and pancreatic cancer. Dr. Jaffee will serve at Chair of the panel.
The Cancer Cabinet has identified priority actions to advance the President's vision for ending cancer:
Close the screening gap;
Understand and address environmental exposure;
Decrease the impact of preventable cancers;
Bring cutting edge research through the pipeline to patients and communities; and
Support patients and caregivers.
Study Finds Significant National Patient Safety Improvement
A recent study, funded and carried out by Agency for Healthcare Research and Quality (AHRQ), was published in the Journal of the American Medical Association (JAMA) showing that rates of in-hospital adverse events for healthcare related patient harm decreased significantly in the US in the decade prior to the onset of the COVID-19 pandemic. Researchers reviewed nearly 245,000 patient records in more than 3,100 different hospitals between 2010 to 2019, which showed significant decreases in in-hospital adverse event rates for heart attack, heart failure, pneumonia, and major surgical procedures. Results from this study lead researchers to believe that hospital care prior to COVID was getting safer.
COVID Cases Rise, Nursing Shortage Worsens
As COVID hospitalizations have risen due to the spread of the BA.5 subvariant, the New York Times reports on the US' chronic shortage of nurses, which experts say is only getting worse. According to a recent survey by the Massachusetts Health and Hospital Association, nearly 14 percent of nursing jobs at acute-care hospitals in Massachusetts are unfilled. Additionally, Martin General Hospital located in North Carolina, said they will need to temporarily shut down its intensive care unit starting in August because of the lack of available nurses. These shortages are seen in many more states throughout the country and to address this, some hospitals are offering financial incentives for new hires, incorporating more freelance nurses, and unfortunately, cutting certain services.
Did you see something recently that would impact rehab nurses and/or patient? Share your health policy/advocacy news by emailing it to Jeremy Scott at This email address is being protected from spambots. You need JavaScript enabled to view it..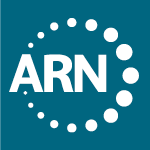 2023 Annual Conference
Presented both virtually and in-person at the Rhode Island Providence Convention Center in Providence, Rhode Island, we look forward to sharing more information with you about the speakers, presentations, and more.