6 minutes reading time
(1298 words)
ARN Health Policy Digest – June 2022
We are pleased to present the June issue of the ARN Health Policy Digest. This member benefit provides updates on health policy and legislative and regulatory developments that may be of interest to rehabilitation nurses.
FY 2023 Appropriations is Underway
With less than four months until the start of the new fiscal year (FY) on October 1, the FY 2023 appropriations process is officially underway. House subcommittee and full committee markups will run from June 13 – 23 and June 22 – 30, respectively. The Labor, Health and Human Services, Education and Related Agencies (Labor-HHS) bill that funds ARN's priority programs is scheduled to be marked up on June 23. The chairs of the ranking members of the House and Senate Appropriations Committees have not yet reached a deal on the topline spending levels, without which it will be difficult to draft House and Senate bills that ultimately can be reconciled. If lawmakers are unable to reach an agreement and pass its spending bills by the end of the fiscal year, Congress will need to pass a continuing resolution, to keep the government funded under FY 2022 funding levels, to avoid a government shutdown. We will keep members updated as additional funding details become available.
NINR 2022-2026 Strategic Plan
The National Institute of Nursing Research (NINR) released its 2022-2026 strategic plan outlining the institute's vision for achieving its mission to lead nursing research to solve pressing health challenges and inform practice and policy—optimizing health and advancing health equity into the future. The strategic plan includes NINR's five research lenses for achieving its mission including health equity, social determinants of health, population and community health, prevention and health promotion, and systems and models of care. A fact sheet on the strategic plan can be found here.
Interagency Committee on Disability Research (ICDR) Lunch & Learn Webinar
The Interagency Committee on Disability Research (ICDR) will hold a Lunch & Learn webinar on Thursday, June 30 from 11 am- 12 pm ET. The presentation, entitled "The Role of Pediatric Psychologists in Mitigating Disability-Specific Barriers Among Youth During the Pandemic," will feature remarks from Emily Lund, Ph.D., who is the Assistant Professor of Rehabilitation Counseling for the Department of Educational Studies in Psychology, Research Methodology, and Counseling at the University of Alabama. If you are interested in attending the webinar, you can register here. Please note that registration closes on June 24.
United Health Announces Funding to Support a Diverse Health Workforce
The United Health Foundation announced its commitment of $100 million over 10 years to advance health equity and help build a racially and ethnically diverse health workforce. The funding is expected to provide scholarships and support to 10,000 underrepresented future clinicians and health professionals who choose to pursue clinical careers in medicine, nursing, midwifery, mental health and other specialties.
COGME Releases New Rural Health Workforce Report
The Health Resources and Services Administration (HRSA) Council on Graduate Medical Education (COGME) recently published a report on "Strengthening the Rural Health Workforce to Improve Health Outcomes in Rural Communities." The report provides a number of recommendations to strengthen rural health workforce training and improve access to health care through evidence-based, patient- and community-centered health workforce investments spanning education, training, and practice. COGME calls on Congress and the Department of Health and Human Services (HHS) to prioritize the following recommendations:
Federal funding for a comprehensive assessment of rural health needs to identify gaps in essential care.
Federal training investments should follow the National Academy of Medicine (NAM) recommendation to link GME funding to population health needs.
The HHS Secretary should develop a set of measures that ensure value and return on public investment in GME financing with a focus on rural areas.
HHS should invest in sustainable solutions that focus on building a stable healthcare workforce in rural communities.
The Centers for Medicare and Medicaid Services (CMS) should work with the Health Resources and Services Administration and other agencies within HHS to identify and eliminate regulatory and financial barriers and create incentives to health professional education, training expansion and innovation that promote rural population health.
CMS should support and test sustainable alternative payment models (APMs) that enhance the delivery of team-based interprofessional education and practice.
HRSA Creates New Provider Relief Reporting Period
As providers anxiously wait for HHS to finish distributing the last tranche of provider relief funds, HRSA has created a new reporting period for recipients to report on the use of COVID-19 provider relief funds. The new fifth reporting period will apply to recipients who received relief from January 1 through June 30, 2022, and they have until June 30, 2023 to use the funds.
HHS Extends ARP Spending Deadline to Expand HCBS
HHS and CMS recognize that the COVID-19 pandemic has underscored the need to expand access to high-quality home- and community-based services (HCBS) to improve outcomes for people who need long-term services and supports, such as older Americans and people with disabilities. To strengthen the health care workforce and improve access to care, HHS is giving states an additional year to use funding made available by the American Rescue Plan (ARP) to expand and strengthen HCBS for Medicaid patients who need long-term care services. Specifically, the ARP spending deadline has been extended to March 31, 2025, and CMS will continue to monitor the use of these funds. The letter to state Medicaid directors can be found here and the guidelines for the use of the ARP funds can be found here.
Biden-Harris Global Health Worker Initiative
To support the global health workforce and strengthen health systems, the Biden-Harris administration has announced a Global Health Worker Initiative. The proposed initiative consists of four key pillars to focus on investment in the protection of health workers and expand equitable access to public health services and health care across the globe, including (1) protecting health workers; (2) expanding the global health workforce and accelerating economic development; (3) advancing equity and inclusion; and (4) driving and investing in technological advancement and innovation. This initiative is aligned with the Administration's interest and efforts to prevent, prepare for, and respond to future pandemic threats while also expanding equitable delivery of healthcare and public health services to underserved populations. The President is asking Congress for $1 billion to fund this initiative.
Request for Input on CMS' 2022 Strategic Plan
CMS Administrator Chiquita Brooks-LaSure issued an open letter detailing the agency's 2022 strategic framework and encouraging stakeholders to share their input. All of the work CMS does is organized and managed along their six strategic pillars, which include the following: (1) advance equity; (2) expand access; (3) engage partners; (4) drive innovation; (5) protect programs; and (6) foster excellence.
CMS Debuts National Quality Strategy
On June 6, CMS debuted the CMS National Quality Strategy, a person-centered approach which supports the agency's efforts to ensure equitable access, quality, and outcomes for all individuals it serves. The strategy consists of eight core goals: (1) embed quality into the care journey; (2) advance health equity; (3) promote safety; (4) foster engagement; (5) strengthen resiliency; (6) embrace the digital age; (7) incentivize innovation and technology adoption to drive care improvements; and (8) increasing alignment.
Did you see something recently that would impact rehab nurses and/or patient? Share your health policy/advocacy news by emailing it to Jeremy Scott at This email address is being protected from spambots. You need JavaScript enabled to view it..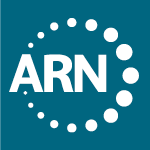 2023 Annual Conference
Presented both virtually and in-person at the Rhode Island Providence Convention Center in Providence, Rhode Island, we look forward to sharing more information with you about the speakers, presentations, and more.