7 minutes reading time
(1441 words)
ARN Health Policy Digest – November 2021
We are pleased to present the November issue of the ARN Health Policy Digest. This member benefit provides updates on health policy and legislative and regulatory developments that may be of interest to rehabilitation nurses.
Appropriations Still Divided
Negotiations on government funding for fiscal year 2022 continue between the "four corners" of appropriators: Senate Appropriations Chair Patrick Leahy (D-VT), Ranking Member Richard Shelby (R-AL), House Appropriations Chair Rosa DeLauro (D-CT) and Ranking Member Kay Granger (R-TX). With the expiration of the current short-term continuing resolution quickly approaching on December 3, DeLauro wrote in a November 16 Dear Colleague letter that House and Senate appropriators should negotiate an appropriations package based on the proposed bills authored by the House and Senate majority. DeLauro argued that Congress must pass an omnibus by the end of the year and warned that a long-term continuing resolution would represent a "catastrophic" setback for a host of federal agencies and programs. Some Republican appropriators have left open the possibility of a full-year continuing resolution if certain policy provisions are not struck from the individual bills, while Democrats have maintained that Republicans must come to the table with a counter proposal to begin bicameral negotiations. Senior appropriators have so far made little progress resolving the partisan deadlock on allocations for defense and non-defense discretionary spending, and Democratic leaders have noted the possibility that another short-term continuing resolution may be necessary to allow the two sides more time to strike a deal.
Action Alert

– Tell Your Legislators to Support ARN Appropriations Priorities!
Given the ongoing negotiations between House and Senate appropriators, Congress needs to hear from rehabilitation nurses on federal funding for nursing workforce development, rehabilitation research, and other programs important to rehab nurses and their patients. Now is the time to contact your representatives to tell them about the importance of providing adequate funding for the nursing workforce, nursing and rehabilitation research, and programs for traumatic brain injury!
Please take a few moments to click here and send your Representative and Senators an email message asking them to adequately fund ARN's policy priorities to ensure people have access to the high-quality treatment and the new, cutting-edge therapies they need and deserve. Your communication to policymakers can make a difference!
Build Back Better Act Includes ARN-Supported Policies
On Friday, November 19, the House of Representatives passed the $1.75 trillion Build Back Better Act, the President's signature social spending proposal. The Build Back Better Act includes several provisions relevant to ARN:
$50 million for the Department of Health and Human Services (HHS) to conduct data validation to improve the accuracy and reliability of data reported by certain skilled nursing facilities (SNFs)
$250 million for HHS to audit SNF Medicare cost reports
$325 million for HHS to improve survey and enforcement processes to improve compliance with SNF conditions of participation
$50 million for an HHS study to analyze SNF staff-to-resident ratios and develop appropriate minimum staffing rules – a provision that ARN urged leadership to include in the bill
$500 million for the Nurse Corps Scholarship Program and Loan Repayment Program to extend financial assistance to registered nurses and advanced practice registered nurses
$500 million for nursing schools in underserved areas.
The bill now travels to the Senate, where it faces strong headwinds due moderate Democratic Senators who have concerns about the cost of the bill and its potential effect on inflation and the economy.
HRSA Nurse Corps Loan Repayment Program Now Open!
COVID-19 Vaccination Rules Update
The Centers for Medicare & Medicaid Services (CMS) released an interim final rule with comment period that will require nurses and healthcare workers in a wide variety of settings, including IRFs, SNFs, and others, to be vaccinated by January 4, 2022. The Occupational Safety and Health Administration (OSHA) also published an emergency temporary standard that establishes minimum COVID-19 vaccination requirements for private companies employing 100 or more workers. The standard requires businesses not covered by the CMS rule or other OSHA standards to mandate that all employees either be vaccinated or undergo weekly diagnostic testing for COVID-19 and follow masking rules while at work. Both rules are the subject of ongoing lawsuits.
Rep. Diana DeGette (D-CO) and Rep. Fred Upton (R-MI) released the legislative text of the long-awaited Cures 2.0 Act. The bipartisan bill is a follow up by DeGette and Upton to the landmark 21st Century Cures Act enacted in 2016. Cures 2.0 is intended to reform how the federal government funds cutting-edge medical innovations; in addition to authorizing a range of new drug research, it would also provide $6.5 billion for President Biden's proposed biomedical research agency, known as the Advanced Research Projects Agency for Health or ARPA-H. Section 101 of the legislation authorizes a learning collaborative to study long COVID-19, the still poorly-understood condition of patients who continue to experience symptoms long after the acute phase of the disease, a provision that ARN has publicly supported. Section 306 of the bill would pave the way for the creation of a Neuroscience Center of Excellence at the Food and Drug Administration to increase the agency's capacity to review and approve safe and effective drugs, devices, and diagnostics for brain injuries and diseases. A detailed section-by-section summary of the bill and accompanying press release are available online.
ARN Advocacy Succeeds in 2022 Medicare Physician Fee Schedule
The Centers for Medicare & Medicaid Services (CMS) has issued the calendar year 2022 physician fee schedule final rule set to go into effect on January 1, updating payment policies and rates for services provided to Medicare beneficiaries. Notably, the final rule provides for coverage of outpatient pulmonary rehabilitation services for certain beneficiaries with a suspected or confirmed case of COVID-19 who have experienced persistent symptoms to include respiratory dysfunction lasting for four weeks. ARN previously submitted public comment on the rule in a September 7 letter to CMS Administrator Chiquita Brooks-LaSure, highlighting the role that rehabilitation nurses have played in responding to the pandemic and supporting the proposed CMS qualifications for pulmonary rehabilitation services.
Infrastructure Week Arrives
After more than five months of debate in the Senate and House, President Joe Biden signed the Infrastructure Investment and Jobs Act into law on November 15 at a White House ceremony attended by lawmakers of both parties. The act provides $550 billion over ten years in new federal spending to repair and upgrade roads, bridges, railways, ports, public transportation, broadband internet, and other physical infrastructure projects. Speaking to the press after the House voted 228-206 on November 5 to send the bill to his desk, Biden called the bipartisan package "a monumental step forward as a nation," and praised the process of compromise that marked the negotiation and passage of the bill. At the White House, Biden said his "message to the American people is this: America is moving again and your life is going to change for the better." The president and senior administration officials are scheduled to travel the country over the coming weeks to tout the bill's impact on local infrastructure needs.
Energy & Commerce Advances Workforce Bills
On November 4, the House Energy Commerce Subcommittee on Health held a markup of nine health-related bills, all of which were favorably reported to the full committee. Among the bills considered, the Public Health Workforce Loan Repayment Act of 2021 (H.R. 3297) would establish a student loan repayment program for health professionals at HHS who agree to complete a three-year period of employment with a state, tribal, or local public health agency. The legislation authorizes $100 million in funding for fiscal year 2021 and $75 million for each of the subsequent fiscal years 2022-2026. Also marked up was the Allied Health Workforce Diversity Act of 2021 (H.R. 3320), which would allow HHS to award grants and contracts to increase diversity in the physical therapy, occupational therapy, respiratory therapy, audiology, and speech-language pathology professions. Grant funds would go toward scholarships or stipends, as well as supporting activities to recruit and retain students from diverse and underrepresented backgrounds. The legislation authorizes $8 million annually for the five fiscal years following enactment.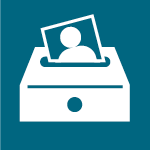 Submit a Member Spotlight!
Recognize a fellow member for noteworthy successes by nominating them for a Member Spotlight!
Learn More