6 minutes reading time
(1203 words)
ARN Health Policy Digest – September 2022
We are pleased to present the September issue of the ARN Health Policy Digest. This member benefit provides updates on health policy and legislative and regulatory developments that may be of interest to rehabilitation nurses.
Fiscal Year 2023 Appropriations
Congress must pass a continuing resolution (CR) before the current fiscal year ends on September 30 to avoid a government shutdown and keep programs funded when the new fiscal year begins on October 1. However, with less than two weeks to go, the House and Senate have not passed, or even introduced, a CR to date. Current plans are for a CR to run through December 16, which will give Congress time to put together an omnibus fiscal year (FY) 2023 funding package before the end of the year. However, there are significant partisan differences that are keeping lawmakers form reaching an agreement on potential funding and policy riders to attach to the CR. Specifically, negotiations are ongoing on whether to include supplemental funding for COVID-19, monkeypox, Ukraine, and natural disasters. Additionally, Senator Joe Manchin's (D-WV) energy-permitting bill remains to be another point of contention, with 70 House Democrats writing a letter to Congressional leadership asking that the energy-permitting bill not be included in the CR. We expect this to come to a head in the coming weeks and will keep ARN members apprised as the FY 2023 appropriations process continues.
House Introduces Long-Awaited Three Hour Rule Bill
Representatives Joe Courtney (D-CT) and Glenn Thompson (R-PA) recently introduced the Access to Inpatient Rehabilitation Therapy Act of 2022 (H.R. 8746). The bipartisan legislation would restore reliance on the professional judgement of the treating physician and the rehabilitation team to determine whether patients meet the requirements of an inpatient rehabilitation hospital or unit to gain access to rehabilitative services, referred to as the Three Hour Rule. Due to the COVID-19 pandemic, this rule was waived, but no permanent solution has been generated since. ARN has supported and advocated for this legislation to be introduced for many years, and we believe this legislation could be the permanent solution.
Specifically, the legislation would retain the original requirements of the Three Hour Rule, to require patients at the time of admission physical therapy, occupational therapy, speech language pathology services, or orthotic and prosthetic services. In addition, it would restore ability to modify therapy programs after admission to include other modalities to physicians and rehabilitation teams. If enacted, this legislation would ensure inpatient patients at rehabilitation hospitals have access to medically necessary skilled therapy services that are not currently available due to this ruling. ARN has published an action alert to garner support for this important legislation here. We urge ARN members to reach out to their members of Congress today.
CMS Seeks Comment to Promote Efficiency, Reduce Burden, and Advance Equity
On September 6, the Centers for Medicare & Medicaid Services (CMS) released a Request for Information (RFI) seeking public input on accessing healthcare and related challenges, understanding provider experiences, advancing health equity, and assessing the impact of waivers and flexibilities provided in response to the COVID-19 Public Health Emergency (PHE). This RFI is consistent with the agency's ongoing initiatives to advance health equity and reduce health disparities. CMS seeks comments stakeholders across the health system to better understand their experiences with CMS payment policies and quality programs. More information about the RFI can be found here.
President Biden Outlines Cancer Moonshot Goals
On September 12, President Joe Biden gave a speech at the John F. Kennedy Presidential Library in Boston providing an update on the Cancer Moonshot's activities, including recent Cancer Cabinet announcements. In July, the Cancer Cabinet had announced priority actions, and the President provided an update on the Cabinet's progress towards delivering cancer detection technologies and support talented researchers from across the United States. This included a recent funding announcement from National Institute of Standards and Technology (NIST) and the National Institute for Innovation in Manufacturing Biopharmaceuticals, which aim to deliver new cancer technologies. President Biden also signed an Executive Order to launch a National Biotechnology and Biomanufacturing Initiative to ensure the United States makes cutting-edge biotechnologies and other innovations.
Additionally, President Biden announced his intention to nominate Dr. Renee Wegrzyn as the first Director of the Advanced Research Projects Agency for Health (ARPA-H), which is the new agency that aims to drive biomedical innovation as part of these remarks. Dr. Wegrzyn is currently a vice president of business development at Ginkgo Bioworks and Head of Innovation at Concentric by Gingko.
House Passes Legislation to Streamline Prior Authorization Processes
On September 15, the House unanimously passed H.R. 3173, the Improving Seniors' Timely Access to Care Act, a bill that would streamline prior authorization processes in Medicare Advantage (MA) plans making it easier for seniors, including those in need of rehabilitative care, to get the care they need and improve health outcomes. The bipartisan legislation was sponsored in the House by Reps. Suzan DelBene (D-WA), Mike Kelly (R-PA), Ami Bera (D-CA), and Larry Bucshon (R-IN), and had over 320 cosponsors. Additionally, ARN has been a longtime supporter of the legislation along with over 500 other organizations. The legislation is now headed to the Senate where it could be included in an end of the year package. We look forward to keeping ARN members updated on the progress of this important legislation that would ensure patients receive timely access to appropriate treatments and affordable care.
CMS Issues Information to Advance Health Equity and Improve Health Outcomes
CMS released an informational bulletin containing initiatives states could utilize to improve overall outcomes for nursing homes. Through increased collaboration, CMS aims to aims to improve quality of care for beneficiaries and improve nursing facility working conditions. The bulletin is available for review and overarching efforts include:
Using provider payment structures to encourage quality of care;
Accountability in nursing facilities;
Supporting high quality staffing; and
Safety issues during emergencies and pandemics.
ARN has continued to support legislation that increases both patient and nurse experiences and outcomes in nursing facilities. These initiatives provide examples about how this can be done in states with different demographics and resources.
HHS Expands Home and Community-Based Services
The U.S. Department of Health and Human Services (HHS), through CMS, recently awarded planning grants totaling $25 million to Illinois, Kansas, New Hampshire, American Samoa, and Puerto Rico. These grants were awarded to increase access to services through Medicaid's Money Follows the Person (MFP) demonstration program. This program has been proven to aid people with disabilities into transitioning from a care facility to their homes. It has an early planning phase which addresses establishing stakeholder partnerships, system assessments, community transition programs, establishing or enhancing Medicaid HCBS quality improvement programs, and recruiting HCBS providers.
New NIH Research Opportunity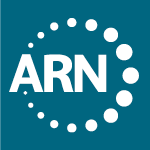 Join Your Specialty Organization
Become an ARN member today to achieve your professional goals as a rehabilitation nurse
Learn More