1 minute reading time
(290 words)
CMS Call for Public Comments on Proposed Rules Intended to Close Health Equity Gaps in Post-Acute Care
ARN is soliciting input from its members on the Centers for Medicare & Medicaid Services (CMS) Fiscal Year (FY) 2022 Medicare Hospital Inpatient Prospective Payment System (IPPS) and Long Term Care Hospital (LTCH) Rates Proposed Rule (CMS-1752-P).
CMS is seeking information from the public on closing health equity gaps in post-acute care. Specifically, CMS is inviting comments on:
Recommendations for quality measures, or measurement domains, that address health equity;

Recommendations on how existing data collection could be used to address health equity in care of long term care hospital patients;

Recommendations for how CMS can promote health equity in outcomes for long term care hospital patients;

Recommendations on how to use data to reduce disparities and improve patient outcomes;

Existing challenges for long term care hospitals in the effective capture, use, and exchange of health information including data on race, ethnicity, and other social determinations of health to support care delivery and decision making.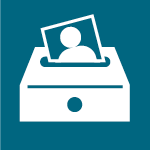 Submit a Member Spotlight!
Recognize a fellow member for noteworthy successes by nominating them for a Member Spotlight!
Learn More