1 minute reading time
(138 words)
IRF Prospective Payment System for FY 2020
Each year, the Centers for Medicare and Medicaid releases prospective payment system proposed rules for various healthcare settings, including all post-acute care (PAC) settings.
These proposed rules make a number of changes to the way government will pay for health care. They may adjust payment rates, add or delete quality measures that a setting will collect, or change diagnoses or procedure codes. The proposed rules are important because they determine whether rehabilitation nurses can provide the right care in the right setting for the right patient at the right time.
These rules are important for ARN to monitor and comment. Access the full Proposed Rule through June 17, 2019. If you see anything in the IRF proposed rule that is cause for concern, feel free to post your opinion on Member Circle in the IRF proposed rule thread.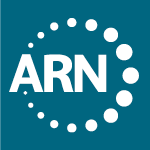 Join Your Specialty Organization
Become an ARN member today to achieve your professional goals as a rehabilitation nurse
Learn More