3 minutes reading time
(578 words)
ARN Co-Founder and former Executive Director Dagny Engle, RN CAE, dies at 87
The Association of Rehabilitation Nurses (ARN) and the Association Management Center (AMC) are regretful to announce the passing of ARN and AMC co-founder Dagny Engle, RN CAE, on January 2, 2023.
Born in 1935, Engle attended high school in Amherst, OH, where she met her late husband and business partner, Art. In 1974, the couple founded AMC, a leading Chicago-based association management company that today employs 175 professionals and serves 27 full-service professional healthcare and trade associations.
Prior to co-founding AMC, Engle worked as a postsurgical nurse leader at Lutheran General Hospital in Park Ridge, IL. Along with her nursing colleague Susan Novak, MS RN CRRN, Engle recognized the need for a professional community to support the growing subspecialty of rehabilitation nursing.
ARN was officially formed in 1974 with support from Lutheran General Hospital, Novak, and Engle. By 1976, ARN was formally recognized as a specialty nursing organization by the American Nurses Association. Engle officially joined AMC in 1976, bringing ARN on as the company's first client.
For 20 years, Engle served as the executive director of ARN as well as other nursing and healthcare associations. As president of AMC, Engle was able to develop and execute business strategies and build relationships to grow ARN into the organization it is today.
Over its first decade as an organization, ARN developed the Certified Rehabilitation Registered Nurse (CRRN) certification, which was officially launched in 1984. The organization has since turned over the administration of the certification to the Rehabilitation Nursing Certification Board (RNCB), an autonomous component of ARN.
Current ARN Executive Director Gayle Irvin, MPH CAE, reflects on the importance of Novak and Engle's involvement in rehabilitation. "Mrs. Engle was a trailblazer who was integral in the advancement of the rehabilitation profession. Early on, she understood the need to connect with one another to grow this specialty by means of a strong association. ARN is proud to carry her legacy and continue to be the space for rehab nursing colleagues and peers to learn, grow, and lean on one another."
Engle was known for creating a professional, family-like culture that included people from diverse backgrounds with unique skills and talents. She was one of the first and most highly regarded women executives and business owners in the association management community. "I had the opportunity to know Dagny for many years and was always struck by her combination of grace, grit, hospitality, business acumen, and the way she cared about AMC, its clients, and staff—well beyond her retirement," said Steve Smith, MS CAE FAAMSE, current CEO of AMC.
ARN Board of Directors Past-President (2001–2002) Donna Williams, RN MSN CRRN FARN, remembers Engle for her warmth and kind smile. "She was always thoughtful, gracious, and approachable. Dagny worked to put ARN on track to becoming a truly wonderful organization. With high standards, she mentored not only rehabilitation nurses but also the management staff to ensure that ARN was properly supported and had excellent resources."
Over the past few years, Engle faced many challenges, all with Art by her side. They were partners in life and work for more than 66 years. Art Engle passed away just weeks prior, on November 19, 2022.
Engle was a proud mother, grandmother, great-grandmother, and friend to many. She and Art are survived by sons Scott, Jeff, and Mark and their wives, as well as 9 grandchildren and 18 great-grandchildren.
Our thoughts are with the entire Engle family during this difficult time.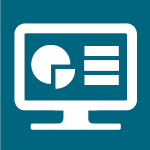 Expand Your Rehab Nursing Knowledge
The ARN Foundations curriculum is for nurses at every career stage looking for rehab-centered education to improve their practice.
Learn More