1 minute reading time
(246 words)
Preview the Revised Methodology for Rehabilitation Hospital Ranking
A recent U.S. News & World Report's Second Opinion blog post has provided an update about key changes introduced in this year's upcoming Best Hospitals for Rehabilitation rankings, in which they plan to debut objective quality measurement of rehabilitation. This post previews the methodology for the rankings that will be published July 28, 2020.
U.S. News and its data contractor, RTI International, invite feedback from hospitals, professional associations, and other stakeholders. As noted in the blog post, stakeholders are welcome to submit comments or recommendations to This email address is being protected from spambots. You need JavaScript enabled to view it. by March 10, 2020. While they may not be able to provide detailed responses, RTI will acknowledge and carefully review with U.S. News all feedback received.
The final methodology and embargoed rankings will be disseminated to hospitals via the U.S. News Dashboard on July 9, 3 weeks before publication of the 2020-21 Best Hospitals rankings on usnews.com. U.S. News & World Report will also share the final methodology via email with key rehabilitation associations at that time.
Read the full blog post on the U.S. News website.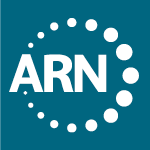 Join Your Specialty Organization
Become an ARN member today to achieve your professional goals as a rehabilitation nurse
Learn More