1 minute reading time
(255 words)
2022 Award Winner Spotlight: Direct Patient Care Award
This award recognizes outstanding practice by a rehabilitation nurse in a direct patient care role. This award allows colleagues, family members, or a fellow rehab nurses to nominate someone who they see as going above and beyond in their every day profession. Congratulations to this year's winner, Tianna Fontanez, RN CRRN!
What does this award mean to you?
This is an honor that truly means everything to me. All I have ever wanted was to be able to take care of others and really get the opportunity to help someone feel better. I became a rehab RN when I precepted at Fairlawn Rehabilitation Hospital and fell in love with the specialty. To be able to be apart of someone's care and journey is the real honor. Helping, encouraging, and watching patients go from not being able to help themselves to being independent is the reason why I stay in this rehab world. Watching patients be able to go home and continue with their regular day to day activities is my favorite part of being a rehab nurse.
About Tianna Fontanez
Prior to her time at Fairlawn Rehabilitation Hospital, Tianna graduated from Worcester Sate University with her Bachelors degree. While at Worcester State, She discovered her interest and passion as a Rehab nurse through her preceptorship at Fairlawn. Tianna has earned her CRRN (Certified Registered Rehabilitation Nurse) and has become a member of the Association of Rehabilitation Nurses. She has spent her last 5 years growing as an RN at Fairlawn Rehabilitation Hospital.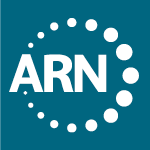 2023 Annual Conference
Presented both virtually and in-person at the Rhode Island Providence Convention Center in Providence, Rhode Island, we look forward to sharing more information with you about the speakers, presentations, and more.