1 minute reading time
(243 words)
2023 Call for Volunteers Now Open
ARN is now looking for volunteers for 2024 and has many ways for you to get involved. Position yourself as a thought leader, surround yourself with like-minded professionals, and share your interest through an ARN engagement or volunteer opportunity. No matter your availability, skills, or experience - there is an opportunity for everyone! The deadline to apply is September 30.
​ARN has created the Volunteer Pathway of a Rehab Nurse. Whether you're just getting started or looking for more in your career, ARN has an opportunity for you.
Before submitting an application to volunteer, please read through the 2023 ARN Volunteer Call Guidelines.
Just start small! Get to know your rehab nursing community by connecting through online communication, your local chapter, and your nursing colleagues.
CONNECT WITH COMMUNITY
Get involved by working with members in reviewing abstracts, joining a Special Interest Group (SIG), reviewing the Rehabilitation Nursing Journal(RNJ), and more!
This is your chance to join a group with like-minded peers to work on goals and projects for not just the organization but for all those affected by rehabilitation nursing.
Sharpen your leadership skills and guide a committee to reach goals and bring forth new ideas and activity within the organization.
Deadline to apply is September 30.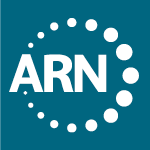 2023 Annual Conference
Presented both virtually and in-person at the Rhode Island Providence Convention Center in Providence, Rhode Island, we look forward to sharing more information with you about the speakers, presentations, and more.