2 minutes reading time
(374 words)
Announcing the ARN 2020-21 Leadership Election Results
Thank you to all of the candidates and voting members who participated in the recent ARN leadership election. It is with tremendous pride and excitement that ARN issues this announcement of the election results and the association's newest class of leadership.
Jill Rye, DNP RN CRRN CNL FARN named President-Elect

​
Clinical Nurse Leader, Avera McKennan Hospital and University Health System
Sioux Falls, SD
Jill Rye has been a member of ARN for 25 years, serving in various ARN leadership roles such as Lead Nurse Planner, ARN Competency Model for Professional Nursing Task Force member, and Board of Directors member. "Many years of frontline leadership and leadership in ARN have prepared me to lead ARN as President-Elect. It has been an honor to serve ARN and contribute to the advancement of rehabilitation nursing over the years," wrote Jill in her application statement. "I'm committed to continuing this service into the future."

She succeeds Patricia Quigley, PhD MPH APRN CRRN FAAN FAANP FARN in the position of President-Elect, as Pat transitions into the role of President, and Barbara J. Lutz, PhD RN CRRN PHNA-BC FAHA FAAN into the role of Immediate Past President and Chair of the Nominating and Leadership Development Committee. View the full Board of Directors listing

Additional board and committee leadership results
Welcome and congratulations to the following ARN members who have also been elected into new leadership roles.
Mary Ann Laslo, MSNc BSN CRRN CCM – Director at Large

​
Clinical Practice Consultant, Kaiser Permanente
Vallejo, California
Raquel Neves, RN MsN PhDc– Director at Large
Rehabilitation Nurse Manager, Royal Health Group
UAE
Donna Williams, RN MSN CRRN – Elected member of the Nominating & Leadership Development Committee
​Rehabilitation Nurse Case Manager
Kaiser Foundation Rehabilitation Center
Vallejo, CA
Participate in the virtual Board Induction during REACH 2020 on October 22
This year, the ARN Annual Conference will be a fully virtual event, including a virtual induction of ARN's new board members. Make your plans now to register for the meeting and mark your calendar to participate in the October 22 live session when we will properly acknowledge and welcome Jill, Mary Ann, Raquel, Donna, as well as our outgoing leaders.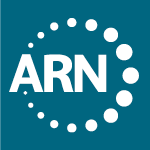 Join Your Specialty Organization
Become an ARN member today to achieve your professional goals as a rehabilitation nurse
Learn More