2 minutes reading time
(354 words)
ARN Member Spotlight – Jessica Sans, MSN RN CRRN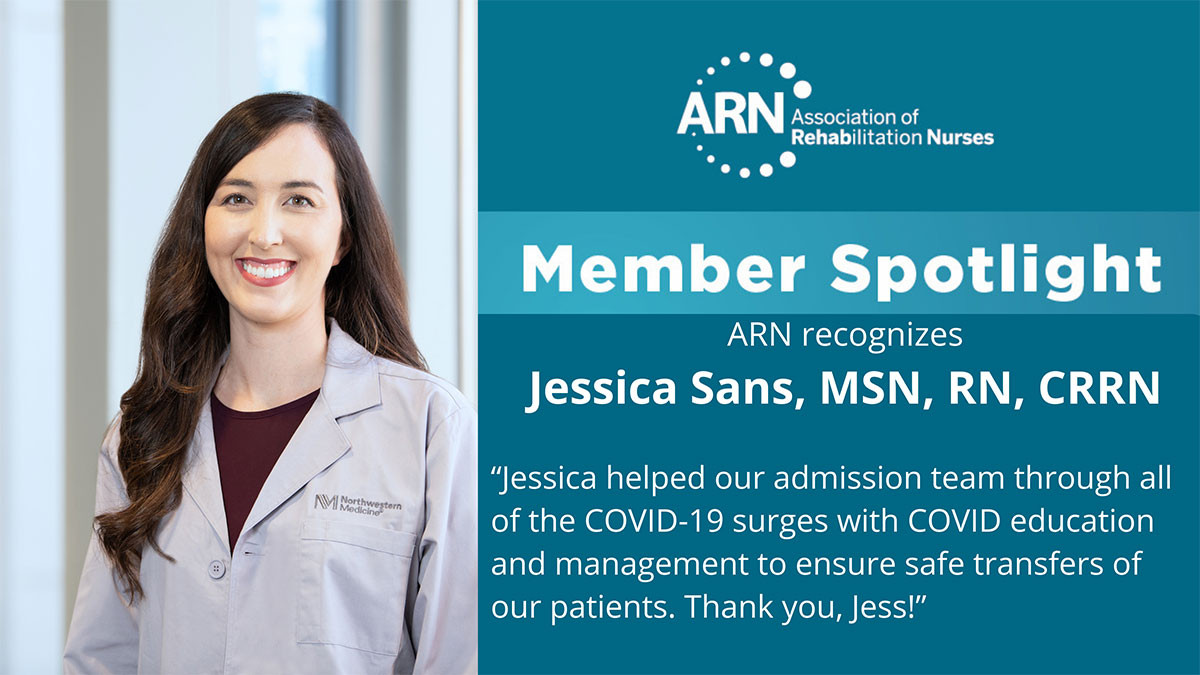 The Association of Rehabilitation Nurses (ARN) wants to celebrate and high-five you, our members, through our Member Spotlight. We want you to show off your team's successes and provide that soap box to shout about your coworkers and friends who go beyond without thinking about recognition.
The recent Member Spotlight nomination goes to Jessica Sans, MSN, RN, CRRN, Clinical Referral Liaison at Marianjoy Rehabilitation Hospital in Wheaton, IL. A name familiar in the ARN community, Susan Kometz, MBA BSN RN CBIS CRRN, recently nominated Sans, a colleague and fellow ARN member, for her strides during the unrelenting pandemic. This winter, we saw yet another increase in the COVID-19 hospitalizations.
As the variants keep changing, one thing remains constant: the strength and unity of the nurses and healthcare providers. "Jessica has helped our admission team through all of our surges with COVID education and management to ensure safe transfers of our patients. Thank you Jess!," said Kometz.
Sans says that her favorite part of working in rehabilitation nursing is "seeing patients return to the community and gain back independence that they may have lost due to illness or injury." She also went on to state that she "finds rehab very valuable for teaching patients and loved ones during a difficult time."
An ARN member since 2018, Sans has been working in rehabilitation for 11 years. Prior to working in the Admissions Department, she was a nurse on the Spinal Cord Injury Unit. Sans acknowledges that her favorite part of being an ARN member is "educating others about the importance of rehabilitation and networking with other rehab nurses."
While many rehabilitation nurses often feel like they are just simply doing their job, others on their team and staff can see the visible and every day difference they make. ARN opens our Member Spotlight to nominate colleagues and friends in hopes to highlight these nurses who go beyond their call of duty, or to simply recognize their daily efforts.
Share noteworthy successes and accomplishments within rehab nursing when you nominate members to be featured in an upcoming Member Spotlight Give them your high-five!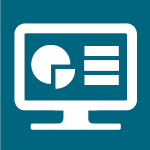 Expand Your Rehab Nursing Knowledge
The ARN Foundations curriculum is for nurses at every career stage looking for rehab-centered education to improve their practice.
Learn More