1 minute reading time
(274 words)
Dr. Sue Fowler Receives AANN Mary Decker Mentorship Award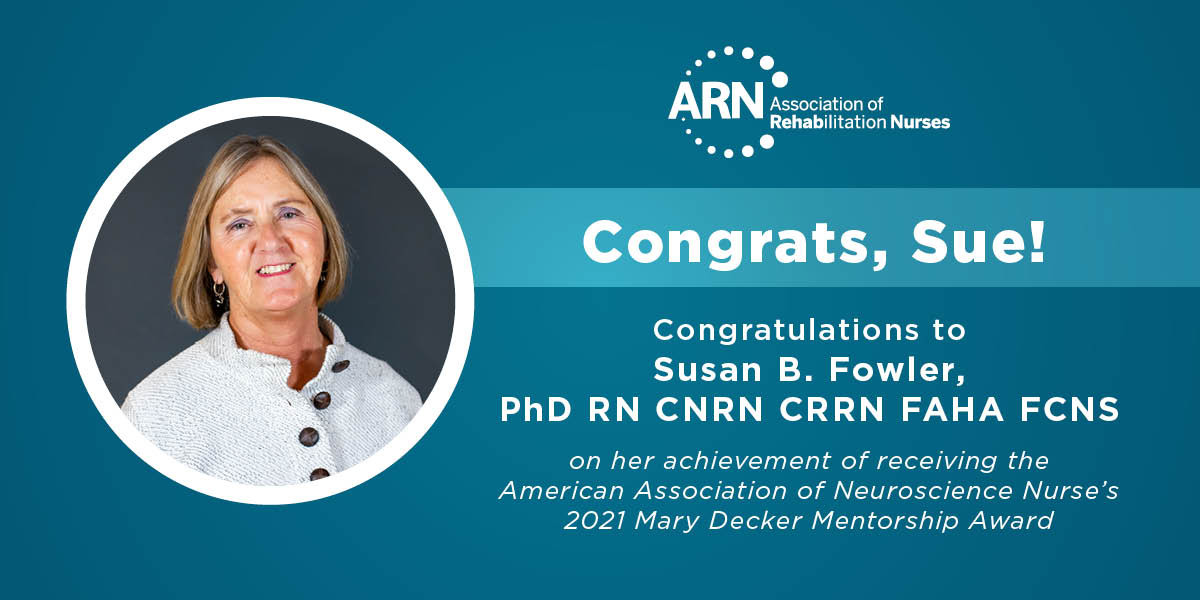 ARN congratulates Board Member Susan B. Fowler, PhD RN CNRN CRRN FAHA FCNS, on her achievement of receiving the 2021 Mary Decker Mentorship Award at American Association of Neuroscience Nurses (AANN) 53rd Annual Educational Meeting!
This award annually recognizes a neuroscience nurse who models excellence and acts as a great mentor to other neuroscience nurses.

Suzanne Ashworth, who nominated Dr. Fowler for this award, honored her by saying, "In addition to her many years of acute neuroscience nursing, Dr. Fowler also has expertise in rehabilitation nursing and has previous experience in the role as a Nursing Director within a pediatric rehab hospital. Over the last year, Dr. Fowler has changed the professionalism of rehab nurses through her mentorship by increasing their knowledge of research and advancing enrollment within professional nursing organizations and assisting them with performing research studies and poster presentations."
Ashworth also stated, "Dr. Fowler inspires others to grow professionally. She works closely with pediatric neuro/orthopedic nurses. She has inspired them to grow in their quality improvement (QI) and evidence-based practice skills."
Ashworth described Dr. Fowler as an inspiration by saying, "Dr. Fowler inspires others to write! In the last two years, she has facilitated 14 accepted or pending publications for over 20 nurses, most of whom had never published before. Prior to her current position, as a clinical nurse researcher, she guided completion of 26 research investigations by nurses within three years. Findings were disseminated at 17 local, regional, and national presentations, and resulted in eight peer-reviewed publications with 78 citations."
Read the AANN award recognition posted about Dr. Fowler to learn more about her inspiring, successful career and this award.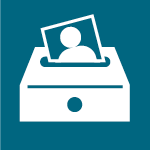 Submit a Member Spotlight!
Recognize a fellow member for noteworthy successes by nominating them for a Member Spotlight!
Learn More