1 minute reading time
(87 words)
Free Webinar Recording: Prep for COVID-19 for Rehab Facilities
As the COVID-19 health crisis continues, many post-acute rehab facilities are preparing for, or are actively managing, an influx of COVID-19 admissions to their facilities. This expected increase in admissions will impact patient care, staff safety, and discharge protocols in a significant way.
​ARN and MedBridge co-hosted a free webinar, "Prep for COVID-19 Admissions & Patient Care in Rehab Facilities: Panel Discussion," on June 4. If you missed attending the webinar, you can still access the recording completely free!
Visit the Medbridge site for the free recording.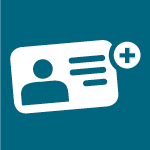 Join ARN!
Become an ARN member today to achieve your professional goals as a rehabilitation nurse.
Join Now