1 minute reading time
(140 words)
Learn more about family caregiving and earn CE with this RNJ collection
ARN's journal, Rehabilitation Nursing, has complied a collection of 8 articles regarding family caregiving to offer rehab nurses a chance to expand their knowledge of care and perspectives while earning CE credit.
These freely accessible articles cover topics on identifying stroke caregiver concerns, using websites to reduce caregiver burden, spinal cord injury rehabilitation, caregiver engagement, quality of life of family caregivers, information needs of family caregivers, and assessment of the preparedness of family caregivers.
Unlock full journal access by becoming an ARN member
​
One of the benefits you receive when joining ARN is a subscription to our Rehabilitation Nursing journal (RNJ), ARN's bi-monthly, peer-reviewed nursing journal. The RNJ features in-depth articles on current practice issues, research and its implications, editorial features, and news about products and services for individuals with disabilities or chronic illnesses.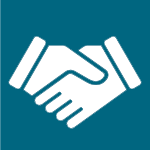 Support Rehabilitation Nursing!
Become an Industry Partner of ARN today to connect with rehabilitation nurses!
Support Now