1 minute reading time
(86 words)
Pediatric Orthopedic Symposium on September 15
ARN members are invited to participate in the First Annual Pediatric Orthopedic Symposium, which will be presented virtually by Hackensack Meridian Children's Health on September 15, 2020, 3-8:15 pm CT. This pediatric orthopedic symposium was designed collaboratively to provide physicians, rehabilitation therapists, PAs, APNs, RNs and other healthcare providers with an increased understanding of treating musculoskeletal challenges in the pediatric population. This course will provide participants with an appreciation of prompt diagnostic identification, new surgical interventions, and best practice intervention management.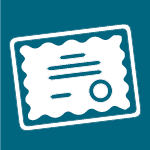 Get your CRRN in 2021
The next opportunity to take the CRRN exam is June 2021. Apply by April 15 (or May 1 with a late fee).