6 minutes reading time
(1172 words)
RNJ Corner: Meet Your Continuing 2020 Editorial Board Members
ARN publishes Rehabilitation Nursing Journal (RNJ) six times each year using an external publisher, currently Lippincott Williams & Wilkins in Philadelphia. The journal is provided to all ARN members as a benefit of membership; it is also sold on a subscription basis to individuals, organizations, and libraries in the United States and foreign countries.
This journal provides visibility and credibility to ARN, reflecting the professional image of the organization. RNJ's impact factor (IF) is 1.351. IF is used to measure the importance or rank of a journal by calculating the times an average article in a journal is cited in a particular year. Sometimes considered controversial, IF is a parameter for highlighting the relative significance of a journal within its specific field. Many nursing journals have an IF of less than 1.0. In terms of RNJ, the journal is ranked 51/118 as listed in the nursing category within Clarivate's Web of Science, which means 50 journals above RNJ have an IF higher than 1.351.
RNJ is a source of continuing education and professional development opportunities. The advertisements are relevant, as this publication informs readers of products that can enhance their nursing practice across a variety of settings. The Editorial Board contributes to the success of RNJ. Not only are the Board members responsible for peer review of manuscripts submitted for publication, they also assist the editors in shaping the vision and future direction of the journal. Meet the continuing 2020 members of the RNJ Editorial Board.
Continuing Members
Deborah Almauhy, PhD JD CRRN CEN
Dr. Deborah Almauhy currently serves as the chief nursing officer at Emory Rehabilitation Hospital in Atlanta. She holds certifications as a Certified Rehabilitation Registered Nurse and Certified Emergency Nurse. Deborah received her law degree from the Birmingham School of Law and a doctoral degree from Georgia State University. Dr. Almauhy served 25 years as a nurse in the U.S. Naval Reserves, retiring as a Navy captain. She is married to a wounded warrior paraplegic and has three children. Dr. Almauhy's career includes academic, clinical, and C-suite appointments with clinical positions in both emergency and rehabilitation nursing in the civilian and military sectors. Dr. Almauhy is a frequent lecturer at ARN conferences on cutting-edge work in the rehabilitation nursing domain.
Terrie Black, DNP MBA CRRN FAHA FAAN
Dr. Terrie M. Black is clinical assistant professor at the University of Massachusetts – Amherst and nurse reviewer for The Joint Commission. She is past president of ARN and former chairperson for ARN's Health Policy Committee. Dr. Black is a liaison to the National Quality Forum for ARN. She is a Fellow in the American Academy of Nursing and in the American Heart Association, where she is vice chair of the CVSN Council—the first ever rehabilitation nurse to hold this prestigious office. Dr. Black is a Merit Reviewer for the Patient-Centered Outcomes Research Institute (PCORI), serves as a PCORI Ambassador, and is a past member for PCORI's Healthcare Delivery and Disparities Research Advisory Panel. Dr. Black has written numerous articles and several book chapters, and has presented nationally and internationally. Dr. Black's expertise is in quality, outcomes, health policy, and payment.
Laura Dzurec, PhD PMHCNS-BC ANEF FAAN
Dr. Laura Dzurec is senior scholar in the Boston College Connell School of Nursing. Previously, she served as dean at Widener University, Kent State University, and the University of Connecticut and held various posts at other universities. She is a Fellow in the National League for Nursing's Academy of Nursing Education and the American Academy of Nursing. Her research methods expertise is in qualitative, mixed methods, and post-structuralist approaches. Dr. Dzurec serves on numerous advisory boards, panels, and committees with Sigma Theta Tau International, the American Psychiatric Nurses Association, and the National League for Nursing. Dr. Dzurec's extensive research in workplace bullying has extended understanding of this complex phenomenon and contributed to building ways to address it more effectively.
Dr. Theresa Green, PhD MSc BScN RN
Dr. Theresa Green is a professor in the School of Nursing, Faculty of Health & Biomedical Sciences at University of Queensland (UQ). She holds a conjoint Professor of Rehabilitation Nursing Research position with UQ and the Metro North Hospital & Health Service in Brisbane, Australia. Prior to relocating to Australia, Dr. Green was actively involved in development of the Calgary Stroke Program, Canadian Best Practices in Stroke Care Clinical Practice Guidelines, and had an instrumental role in the development of Accreditation Canada's Stroke Certification program. Dr. Green's program of research includes examination of transitions of patients and families living with stroke across the healthcare and service continuum, with a primary focus on post-acute transitional care (rehabilitation and home) and (self)-management. Within a neurological program of research, social determinants of health, chronic disease, and care management in ethnoculturally diverse populations are examined.
Mindi Miller, PhD MSN MA RN CRRN
Dr. Mindi Miller is an educator, anthropologist, and practicing nurse. Her master's degree in nursing led to her interest in academia and a subsequent master's degree in education. Her sense of adventure and curiosity about global health resulted in a doctorate in anthropology. A 3-year sailing circumnavigation involved daily logs and Q&As for vicarious stowaways published in the early online version of the Houston Chronicle. Dr. Miller's scholarship shifted to distance education and Quality Matters®, since her voyage using a satellite system to communicate with learners of all ages. Her past publications include textbook chapters, including ARN's Core Curriculum book, and ancillaries with Mosby/Elsevier. She is a professor in the Department of Nursing at Bloomsburg University of Pennsylvania, facilitating the professional goals of undergraduate and graduate students. Mindi also works as a flex RN at Danville's Geisinger Medical Center in Pennsylvania. Dr. Miller states that "rehabilitation nursing is a framework that works well for promoting holistic care and quality of life endeavors that respect different cultures and belief systems."
Leslie Neal-Boylan, PhD APRN CRRN FAAN
Dr. Leslie Neal-Boylan is dean and professor at the Solomont School of Nursing at the University of Massachusetts in Lowell, MA. Leslie is a family nurse practitioner with an active clinical practice. She is the associate editor for The Journal for Nurse Practitioners. She has published more than 100 peer-reviewed articles and 10 books, including the bestselling Clinical Cases for the Family Nurse Practitioner (Wiley). In addition, three of her books have received AJN Book of the Year awards. Dr. Neal-Boylan's primary area of scholarship is the nurse workforce, particularly nurses with disabilities.
Editorial Board Membership
Each of these Editorial Board members brings a wealth of rehabilitation nursing knowledge that helps guide RNJ, addressing current and future healthcare delivery in areas important to nursing and rehabilitation. The term of service is for 2 years, and some of these members are completing their commitment to RNJ. The editors thank these and all the dedicated Board members for their assistance. See information about criteria required and how to volunteer for the RNJ Editorial Board.
Written by Linda L. Pierce, PhD MSN RN CRRN FAAN, Associate Editor, and Pamala D. Larsen, PhD MS RN, Editor-in-Chief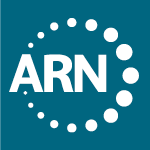 Join Your Specialty Organization
Become an ARN member today to achieve your professional goals as a rehabilitation nurse
Learn More