2 minutes reading time
(333 words)
Thank you ARN Committee Members & Volunteers – President's Message
During this time of Thanksgiving, I want to express my appreciation for you as rehabilitation nurses. You have persevered and endured through two challenging years not only for your patients and their families but for your families as well.
​Though we were hoping to hold a hybrid conference and gather in Providence, we appreciated your ability and willingness to pivot with us as we continue to keep the health and safety of our members top of mind. As we ride the enthusiasm of conference into the holiday season and the new year, I am thankful that you make ARN and your patients, their health, and wellbeing a priority.
In 2021, we worked hard on increasing engagement and will continue those initiatives in 2022 as we work to make positive changes for ARN. It is important to the Board of Directors that we are mindful that 54% of ARN members are at the bedside and we are listening to what you are telling us about the resources and support you need. You are there for patients every day, teaching them to bathe themselves, complete their bowel program, learn about wound care and so many other skills they need to learn. You are also there to cry with them as they adjust to a new way of living with a disability. These patients will often return to thank you for your care. This is what keeps us committed to this challenging work! As I begin my term as ARN's 2021-2022 President, I'm committed to ensuring that ARN remains a strong organization that supports you, promotes excellent patient care, and works to advocate for people with disabilities.
This Thanksgiving season, we reflect on all we were able to accomplish on behalf of our members. Thank you for going above and beyond for ARN during another challenging year! None of this would have been possible without our incredible and committed volunteers.
Thank you!
Jill Rye, DNP RN CRRN CNL FARN
ARN President, 2021-2022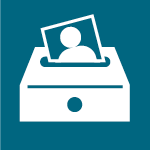 Submit a Member Spotlight!
Recognize a fellow member for noteworthy successes by nominating them for a Member Spotlight!
Learn More