1 minute reading time
(242 words)
The Wound, Ostomy, and Continence Nurses Society (WOCN) to present a Post Catheter Removal webinar on October 28
Join WOCN Society on October 28 at 6:30 pm CT to learn about practical interventions following indwelling urinary catheter removal that you can take to your rehab setting. Earn 1.5 CE at this interactive session and register for free before it starts.
The WOCN Society's new decision support tool provides long-awaited guidance to bedside clinicians as they determine interventions following indwelling urinary catheter removal in acute care. This interactive session will provide the attendee with experience in the practical application of the tool using a variety of case scenarios that direct them to different pathways. Participants will gain the confidence and competence required to immediately begin teaching others how to use this tool and improve outcomes for patients post catheter removal.
Learner Outcome

Following this activity, learners will report in the post-activity evaluation that they have confidence in their ability to discuss the Interventions Post Catheter Removal (iPCaRe) decision support tool and will outline ways in which their practice will change as a result of the knowledge and skills covered during the presentation.
After attending this session, learners will be able to:
Understand the WOCN iPCaRe decision support tool as guidance for bedside clinicians post indwelling urinary catheter removal and locate on a portable electronic device.
Describe 5 Best Practice options for bladder management.
Recognize clinical situations for which indwelling catheter removal is not indicated or when reinsertion by a provider is indicated.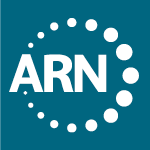 Join Your Specialty Organization
Become an ARN member today to achieve your professional goals as a rehabilitation nurse
Learn More