2 minutes reading time
(330 words)
Trending Topics from the July/August 2021 RNJ
If you are an ARN member or a Rehabilitation Nursing Journal (RNJ) subscriber, you should soon receive your July/August 2021 issue in the mail. Check out a preview of three great articles that will be gracing the pages of this issue, or visit the journal online to read the full issue.
Brief Psychosocial Intervention to Address Poststroke Depression May Also Benefit Fatigue and Sleep-Wake Disturbance
Does brief psychosocial/behavioral therapy directed to reduce poststroke depression decrease fatigue and improve sleep-wake disturbance? This RNJ article details a study where 100 participants received usual care, in-person intervention, or telephone intervention. Depression, fatigue, and sleep-wake disturbance were measured at entry, 8 weeks, 21 weeks, and 12 months following the intervention. Read the full article for more details and the findings of this study. Read More
COVID-19 and Inpatient Rehabilitation Nursing Care: Lessons Learned and Implications for the Future
The COVID-19 pandemic impacted post-acute care in inpatient rehab facilities in several ways which has resulted in changes to program structures and how inpatient rehabilitation facilities approach family caregiver engagement amidst visitation restrictions. Rehabilitation nurses play a key role in helping patients and families manage rehabilitation and the aftermath of COVID-19 to restore optimal functioning. Read how three in-patient facilities of different sizes and in different parts of the country adapted their patient programs and processes to continue to provide quality care. Read More
Impact of a Sleep Enhancement Protocol on Nighttime Room Entries in an Inpatient Rehabilitation Facility
Can sleep enhancement protocol (SEP) reduce nighttime room entries (NREs) for patients with orthopedic injury or acquired brain injury in an inpatient rehabilitation facility? Sleep enhancement protocols in inpatient rehabilitation facilities may be effective at improving sleep. This RNJ article examined the effects of a sleep enhancement program on reducing nighttime room entries in an inpatient rehab facility. Empowering nurses to forgo routine non-essential nighttime care reduced the number of NREs by 50% and provided patients with longer periods of sleep without disruptions. Read More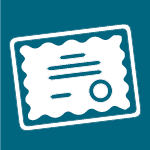 Get your CRRN in 2022
The next opportunity to take the CRRN exam is June 2022. Apply by April 15 (or May 1 with a late fee).