2 minutes reading time
(409 words)
2021-2022 ARN Board installed during ARN's 2021 Rehabilitation Nursing Conference
In her last act as ARN's 2020-2021 President, Patricia A. Quigley, PhD MPH APRN CRRN FAAN FAANP FARN, installed the incoming 2021-2022 Board of Directors on November 12 at ARN's 2021 Rehabilitation Nursing Conference.
Dr. Jill Rye, DNP RN CRRN CNL FARN, installed as ARN President
Jill Rye has been a member of ARN for 25 years, serving in various ARN leadership roles such as Lead Nurse Planner, ARN Competency Model for Professional Nursing Task Force member, and Board of Directors member. "Many years of frontline leadership and leadership in ARN have prepared me to lead ARN as President. It has been an honor to serve ARN and contribute to the advancement of rehabilitation nursing over the years," wrote Jill. "I'm committed to continuing this service into the future."
Maria Radwanski, MS RN CRRN, elected President-Elect
Maria Radwanski has been a member of ARN for 36 years, serving in various ARN leadership roles such as Secretary/Treasurer, Board of Directors Member, Nominating Committee Member, RNCB Chair, Conference Planning Committee Member, Core Curriculum Contributor, and member and Leader of the Northeast PA Chapter. "The history and culture of ARN is rich but we cannot allow that to impede where we need to move to. It is important to fully develop the strategy, communicate excitement, and sustain a fresh vision for the organization," wrote Maria. "As a leader in ARN, it is important we evaluate and promote our financial, volunteer/human resources, and capital supports in order for our strategic plan initiatives to succeed."
​Joining Jill and Maria as members of the 2021-2022 ARN Board of Directors is Secretary/Treasured Grace Campbell, PhD MSW BSN CRRN FARN, and the following directors:
Mary Ellen Hatch, Director
Linda Park, Director
New members of the Board took the ARN Board of Directors Pledge during a live, virtual session, vowing to:
Use their knowledge, talents, and skills to promote and advance professional rehabilitation nursing practice
Engage in activities to ensure the continued growth and viability of ARN
Carry out their responsibilities in an ethical, just, reasonable, and professional manner

Place the common good of ARN and its member above personal preferences and desires in making decisions and carrying out responsibilities
Congratulations to the new Board of Directors! Thank you to all our 2020-2021 and 2021-2022 board members for their past and future contributions, service, and commitment to ARN!​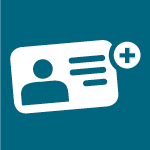 Join ARN!
Become an ARN member today to achieve your professional goals as a rehabilitation nurse.
Join Now