All Rehabilitation Nursing News
Read a statement from the ARN Board of Directors and DEI Task Force
​.
As Americans prepare to celebrate the Memorial Day holiday this week, we also commemorate the one-year anniversary of George Floyd's murder at the hands of police last Memorial Day on May 25, 2020. Since Mr. Floyd's death, ARN has been steadfast in its commitment to condemn unjust treatment, acts of racism, and discrimination. It is in this spirit that the ARN Board of Directors and members of the ARN Diversity, Equity, and Inclusion Task Force share this statement today regarding the April 2021 Derek Chauvin Trial Verdict.
ARN Board Member Mary Ellen Hatch explores long-term COVID-19 implications in new article

​
Last year began with plans to celebrate nurses as the World Health Organization designated 2020 as The Year of the Nurse and the Midwife. Then just a few months into the new year, the COVID-19 pandemic created a massive challenge that nurses and healthcare providers worldwide stepped up to handle. Now as these same nurses and healthcare providers begin reflecting on the past year to both continue fighting COVID-19 as well as to begin assessing how to take steps into a post-pandemic future, leaders like Mary Ellen Hatch, MSN RN CRRN, are beginning to publish their insights and experiences.
In her last act as ARN's 2019-2020 President, Barbara J. Lutz, PhD RN CRRN PHNA-BC FAHA FAAN installed the incoming 2020-2021 Board of Directors on October 22 at the ARN Annual Member's Meeting during the REACH 2020 virtual conference.
Dr. Patricia A. Quigley installed as ARN President

​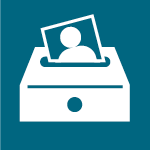 Submit a Member Spotlight!
Recognize a fellow member for noteworthy successes by nominating them for a Member Spotlight!
Learn More