2 minutes reading time
(350 words)
ARN Issues Statement on the Derek Chauvin Trial Verdict
As Americans prepare to celebrate the Memorial Day holiday this week, we also commemorate the one-year anniversary of George Floyd's murder at the hands of police last Memorial Day on May 25, 2020. Since Mr. Floyd's death, ARN has been steadfast in its commitment to condemn unjust treatment, acts of racism, and discrimination. It is in this spirit that the ARN Board of Directors and members of the ARN Diversity, Equity, and Inclusion Task Force share this statement today regarding the April 2021 Derek Chauvin Trial Verdict.
ARN Statement on the Derek Chauvin Trial Verdict
We are encouraged by the April 20, 2021 conviction of Derek Chauvin in his trial for the murder of George Floyd. Yet our hearts remain heavy that senseless acts of violence and racism in America persist. The Chauvin verdict is just the beginning of the work that needs to be done.
ARN is strengthened by the support of its diverse members, and we are committed to sustained change and equality to ensure that every voice is heard and represented. We ask that all rehabilitation nurses continue to come together in solidarity to condemn the violence, deaths, and systemic racism against all people.
Approved by the
Diversity Equity and Inclusion Task Force on May 26, 2021
ARN Board of Directors on May 27, 2021
ARN Commitment to DEI
Last summer ARN Immediate Past President Dr. Barb Lutz and Executive Director Gayle Irvin issued a statement on behalf of ARN saying, "Racism is a threat to the public health of our nation. Nursing is the country's most trusted profession. As representatives of the profession, we are committed to social justice and the health and well-being of our population." Read full statement >
ARN has taken steps to cement these words into action with the formation of its Diversity, Equity, and Inclusion Task Force, co-chaired by Dr. Toni Melvin and Stephen Powell. This task force was integral to the publication of
ARN's DEI Statement
issued in December 2020. Additional information about activities and discussions led by task force members will be shared in the coming weeks and months.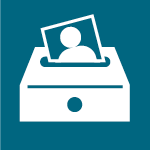 Submit a Member Spotlight!
Recognize a fellow member for noteworthy successes by nominating them for a Member Spotlight!
Learn More