2 minutes reading time
(388 words)
ARN Statement on Racism and Public Health
The following message was issued by ARN leadership to members on June 5, 2020.
Dear ARN Community,
ARN joins the American Nurses Association (ANA), the American Academy of Nursing, the American Association of Neuroscience Nursing, and countless others in condemning the needless loss of life and ongoing unjust persecution of Black Americans because of the color of their skin. The ongoing crisis of systemic and structural racism and related violence continues to cause pain and suffering, inflicting deep and damaging scars across our nation. It leaves us wondering, "What can we do that will make a difference?"
Racism is a threat to the public health of our nation. Nursing is the country's most trusted profession. As representatives of the profession, we are committed to social justice and the health and well-being of our population. ANA President Ernest Grant, PhD RN FAAN, reminds us that, as nurses, we have an ethical obligation "to be allies and to advocate and speak up against racism, discrimination, and injustice." Read Dr. Grant's full statement.
So how do we move forward from here? We need to listen to those who are suffering, educate ourselves about the systemic issues that have served to institutionalize racial biases, and learn how to be a positive influence for change. We need to denounce racism whenever we see it, support efforts to reduce inequities and ensure basic human rights, and identify appropriate ways to respond personally, locally, regionally, and nationally. As a first step, we need to recognize our own inherent biases that may contribute to these inequities and engage in the sometimes painful, but necessary, conversations to address them. Here is a link with resources that can help us get started: tinyurl.com/antiracistresourceguide.
ARN is committed to standing with our nursing, public health, and community partners to address issues of racial inequality, health inequity, and implicit bias. As rehabilitation nurses, we are committed to helping people recover from disabling illness and injury and prevent further disability. We can use that same commitment to address the debilitating and disabling effects of racism on the health and well-being of our citizens and our communities. It is our duty…it is our calling.
In peace and grace,
Barbara Lutz, PhD RN CRRN PHNA-BC FAHA FAAN
President, Association of Rehabilitation Nurses
Gayle Irvin, MPH CAE
Executive Director, Association of Rehabilitation Nurses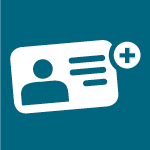 Join ARN!
Become an ARN member today to achieve your professional goals as a rehabilitation nurse.
Join Now