3 minutes reading time
(539 words)
2020-2021 ARN Board installed during REACH 2020
In her last act as ARN's 2019-2020 President, Barbara J. Lutz, PhD RN CRRN PHNA-BC FAHA FAAN installed the incoming 2020-2021 Board of Directors on October 22 at the ARN Annual Member's Meeting during the REACH 2020 virtual conference.
Dr. Patricia A. Quigley installed as ARN President

​
Patricia A. Quigley, PhD MPH MS APPRN CRRN is a Nurse Consultant in St. Petersburg, FL, and she has been an ARN member for more than 40 years. Prior to becoming ARN President-Elect in October 2019, Pat had just completed her third and final year as a Director on the ARN Board. She has also served as a member of the Executive Committee and as the Board Liaison to the Pulse Newsletter Committee. She is a member of the Florida State chapter of ARN.
"It's been such a pleasure working with Pat as President-Elect, Barbara said as she inducted Pat as ARN's 2020-2021 President. "I know she will be a fantastic President in the coming year."

Dr. Jill Rye rejoins Board as President-Elect

​
Jill Rye, DNP RN CRRN CNL FARN is a clinical nurse leader at Avera McKennan Hospital and University Health System in Sioux Falls, SD. She rejoins the ARN Board this year as President-Elect, having previously served on ARN's Conference Education Planning Committee and Board of Directors.
Joining Pat and Jill as members of the 2020-2021 ARN Board of Directors is Secretary/Treasurer Maria Radwanski, MSN RN CRRN and the following Directors:
Grace Campbell, PhD MSW BSN CRRN FARN
Susan Fowler, PhD RN CNRN FAHA
Mary Ellen Hatch, MSN RN CRRN
Mary Ann Laslo, MSNc BSN CRRN CCM
Maureen Musto, MS RN APRN-CNS ACNS-BC CRRN
Raquel Neves, RN MsN PhDc
New members of the Board took the ARN Board of Directors Pledge during a live virtual session, vowing to
Use their knowledge, talents and skills to promote and advance professional rehabilitation nursing practice
Engage in activities to ensure the continued growth and viability of ARN
Carry out their responsibilities in an ethical, just, reasonable, and professional manner, and
Place the common good of ARN and its members above personal preferences and desires in making decisions and carrying out responsibilities.
Dr. Beverly Reigle and Wendy Wintersgill acknowledged for their service
In addition to welcoming new board members during the October 22 Annual Member's Meeting, Barbara also recognized Beverly Reigle, PhD RN and Wendy Wintersgill, MSN RN CRRN ONC ACNS-BC FARN who completed their board terms as Directors.
Bev's transition off the board follows six consecutive years of service. "The thoughtful way she asks questions and her quiet wit will be missed," said Barbara when thanking Bev for her service. "She's quiet but she's mighty." Bev will continue on as chair of the research committee.
Wendy's time on the board was marked by a commitment to engaging chapters and advancing ARN's awards and scholarship programs. In thanking Wendy for her service, Barbara remarked, "Wendy is wonderful at brainstorming, has great ideas, and has an infectious smile and laugh."
Thanks to all our 2019-2020 and 2020-2021 board members for their past and future contributions, service, and commitment to ARN!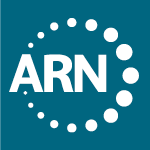 Join Your Specialty Organization
Become an ARN member today to achieve your professional goals as a rehabilitation nurse
Learn More