1 minute reading time
(185 words)
Introducing the 2023 RNCB Board of Directors
The Rehabilitation Nursing Certification Board (RNCB) develops, administers, and evaluates the certification program for rehabilitation nursing. The mission of the RNCB is to promote excellence in care by validating qualifications and specialized knowledge in the rehabilitation nursing specialty. Our RNCB directors are the shepherds of that mission, supporting the more than 13,000 CRRNs and bringing the program into the future so it can continue to serve the rehabilitation nursing community.
Each year, the RNCB makes a call for nominations for the board. We'd like to congratulate those who have been added to these important roles and thank them for their time and dedication to keeping the CRRN relevant to the field of rehabilitation.
&

Public Member, Angelisa Belden
Congratulations, again! We look forward to the progress you will make this year within certification.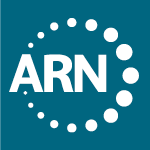 Join Your Specialty Organization
Become an ARN member today to achieve your professional goals as a rehabilitation nurse
Learn More