All Rehabilitation Nursing News
We are excited to share the good news that the ARN membership have resoundingly approved the recently proposed Bylaws changes.
Association of Rehabilitation Nurses (ARN) was granted reaccreditation for nursing continuing professional development (NCPD) for an additional 4 years from the American Nurses Credentialing Center (ANCC). This reaccreditation proves ARN's commitment to using evidence-based criteria when developing high-quality educational activities that promote the professional growth of rehabilitation nurses.
Often, leadership training in nursing is generic and is generally based on the assumption that the nurse is working in the setting of an acute care hospital. However, those of us in post-acute care know that these settings are very different, and so are the challenges their leaders face.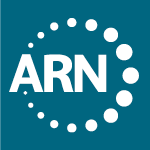 Join Your Specialty Organization
Become an ARN member today to achieve your professional goals as a rehabilitation nurse
Learn More